Healthy Matcha – Blueberry Cake. So yes, it was about time we made a matcha cake, but how can you not add some berries to it? The combination is mouthwatering and makes perfect for breakfast, afternoon tea, all-day-guilt free-pleasure!
Matcha tea has an intense flavour, just a tablespoon is enough for one loaf, but of course, that's up to you. Many ways to add the berries, either stir in some to the batter and top with a few more, or add them on the top or just stir them all inside and bake! This time I decorated the top of the batter with the lovely berries and let the batter half-cover them while baking.
If you check the cakes on this blog, I usually follow one cake recipe and adjust it accordingly, depending on the theme ingredient. Yes, it's mom's recipe, it's always a winner and makes either one loaf or 12 cupcakes-muffins! Lately I enjoy replacing the milk with vanilla flavoured soya milk but of course, you can always use fresh milk. Find the basic cake-recipe here: Royal Blue Cake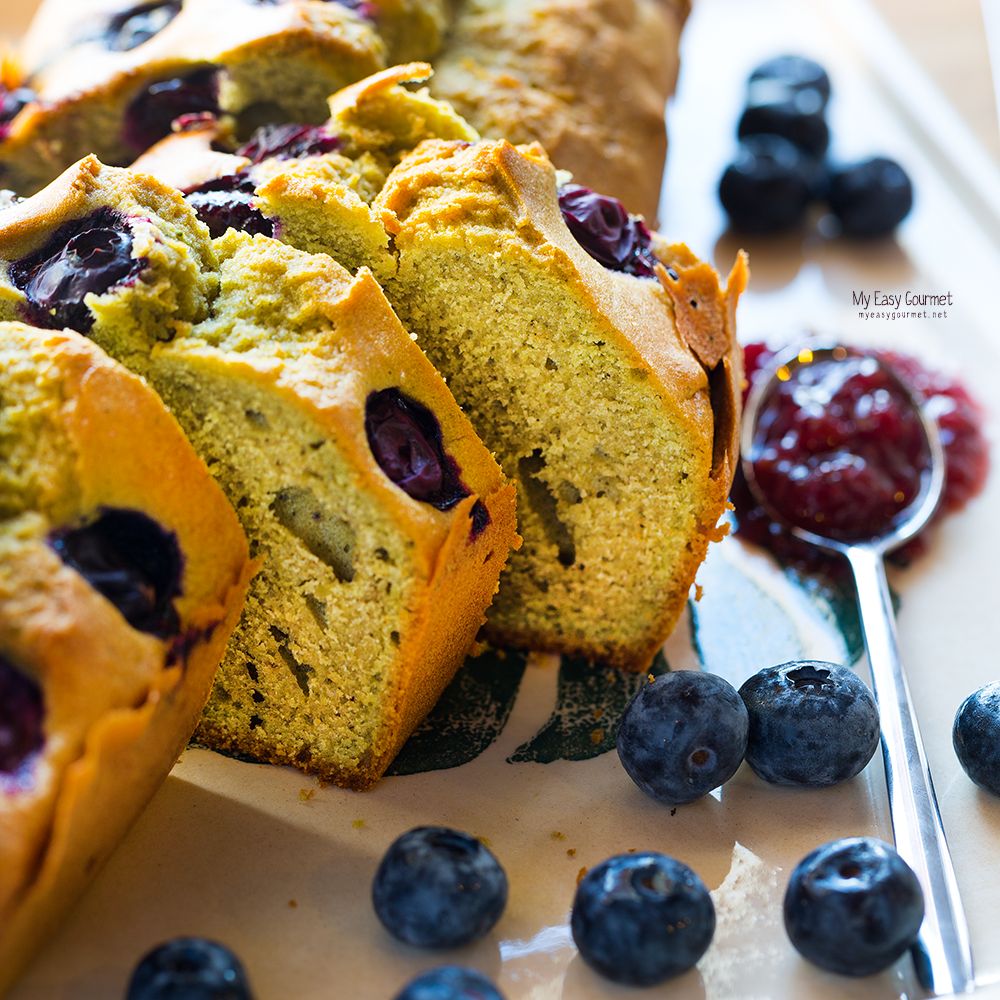 Ingredients
250gr. self-rising flour, or all purpose flour plus 1tsp baking soda and 1tsp baking powder
120gr. butter, room temp.
120ml. milk
200gr. sugar
2 eggs
1 tsp vanilla extract or 1/3 vanilla pod
1 tbsp matcha tea powder
80gr. blueberries
Directions
Preheat the oven, air 160°C.
In a large bowl mix the butter and sugar.
Add the eggs, one at a time.
Add the milk, the matcha tea and the vanilla powder.
Add the flour gradually.
Pour the batter into a cake form and add the berries.
Bake for about 40 minutes – check with a toothpick.
Looking for more cake-inspiration? Check the recipes below: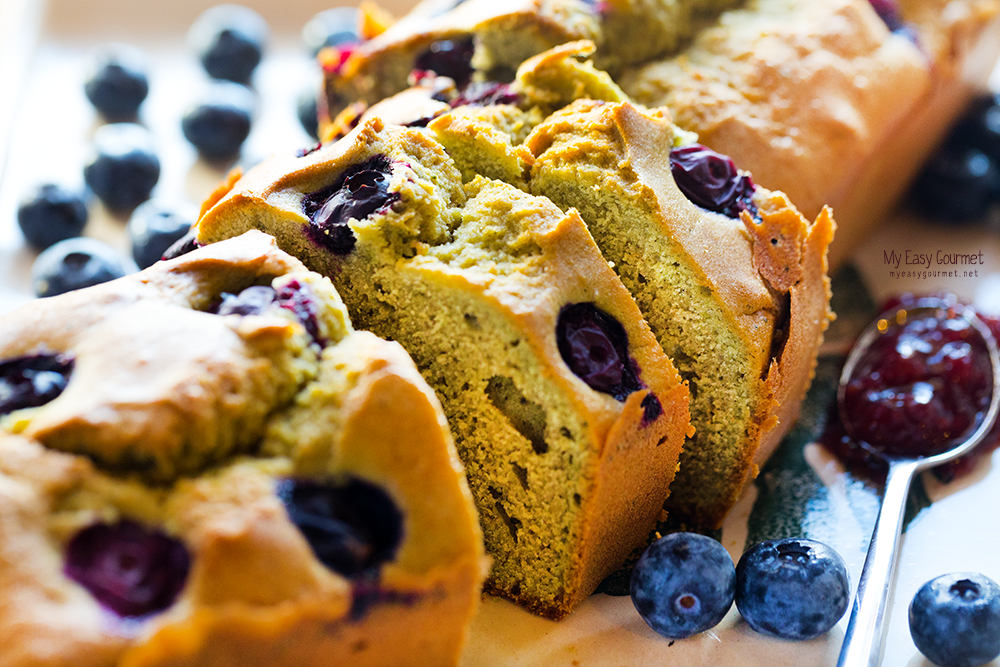 Healthy Matcha – Blueberry Cake
SaveSave
SaveSave
SaveSave
SaveSave
SaveSave
SaveSave