Royal Blue Cake. Just another chocolate cake… or not. Actually, you can skip the chocolate part all together as it makes it really hard for the colour to pop out. And then, you'll have to add more colour, which is what I did. Royal blue tongues could become a thing. Here's the Royal Blue cake recipe.
Ingredients
for the cakes
250gr. self-rising flour
125gr. butter, room temp.
120ml. milk
200gr. sugar
2 eggs
1.5tbsp cocoa powder
royal blue food colouring paste
for the frosting
50gr. butter
80gr. cream cheese
280gr. icing sugar
¾tsp vanilla extract or 1/3 vanilla pod
Directions
the cake
Preheat the oven, air 170 °C.
In a large bowl mix the butter and sugar.
Add the eggs, one at a time.
Add the milk, the cocoa and the food colouring.
Add the flour gradually.
Fill the baking for and bake for about 40 minutes. Check by inserting a toothpick in the center of the cake. If it comes out clean, it's ready.
Wait til it cools down before decorating with the frosting.
the frosting
Mix the butter and cream cheese in a large bowl.
Add the vanilla (extract or seeds).
Shift the icing sugar and add it in two batches.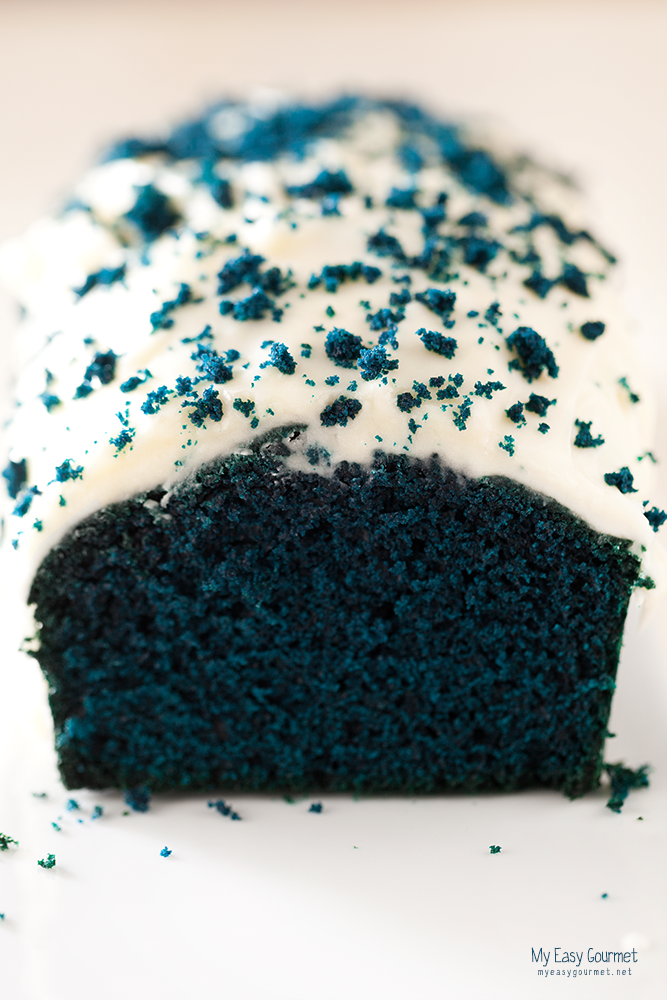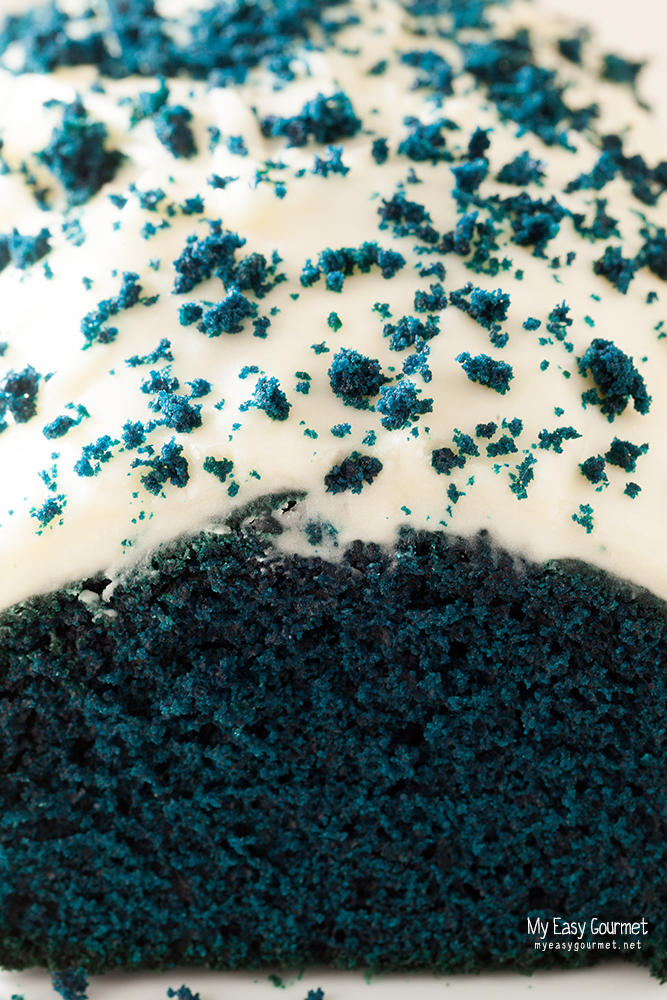 Royal Blue Cake
SaveSave
SaveSave