Lemon poppy seed muffins filled with blueberry jam is your next breakfast cake. Very easy to make, the only secret when making cakes is to beat the sugar and butter in the mixer for quite some time, until the mix is fluffy. Then, just follow step by step the recipe below and enjoy!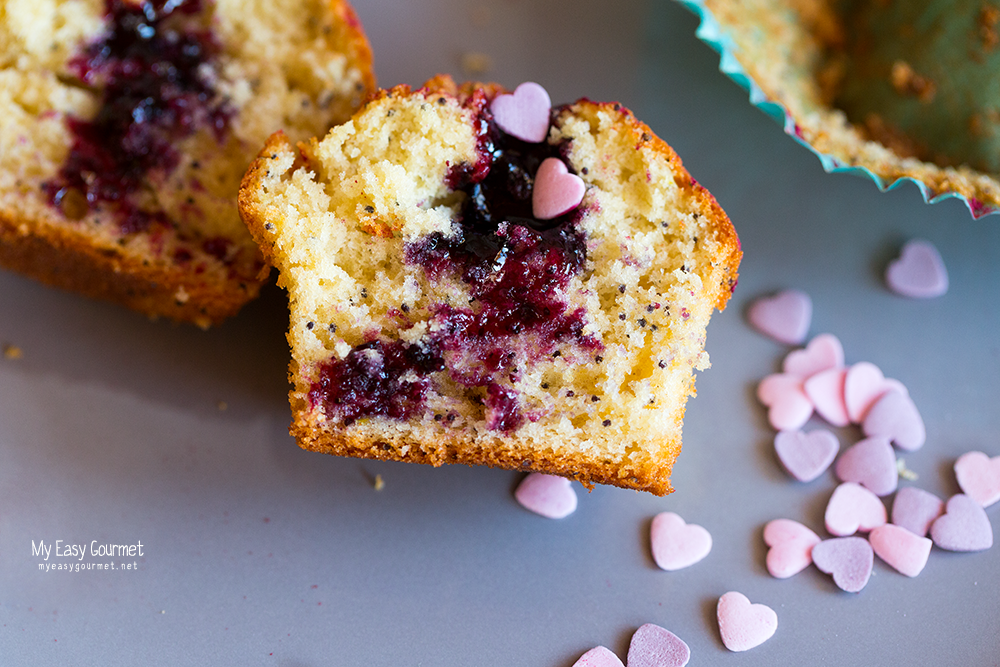 Ingredients makes about 12 muffins
250gr. self-rising flour
120gr. butter, room temp.
120ml. milk
200gr. sugar
2 eggs
1 lemon, juice and zest
1,5 Tbsp poppy seeds
Blueberry jam
Berry dust and sprinkles for decoration, optional
Utensils
Kitchen syringe or a pippin bag for the blueberry jam
Directions
Preheat the oven, air 170 °C.
In a large bowl mix the butter and sugar.
Add the eggs, one at a time.
Add the milk, lemon juice and zest.
Add the flour gradually.
Add the poppy seeds and stir well.
Fill baking cups 2/3 full and bake for 18–20 minutes. Check by inserting a toothpick in the center of a cake. If it comes out clean, your cakes are ready.
Wait til they cool down, then make a whole in the centre with a straw and poke with the blueberry jam.
Decorate with some berry dust and candy sprinkles.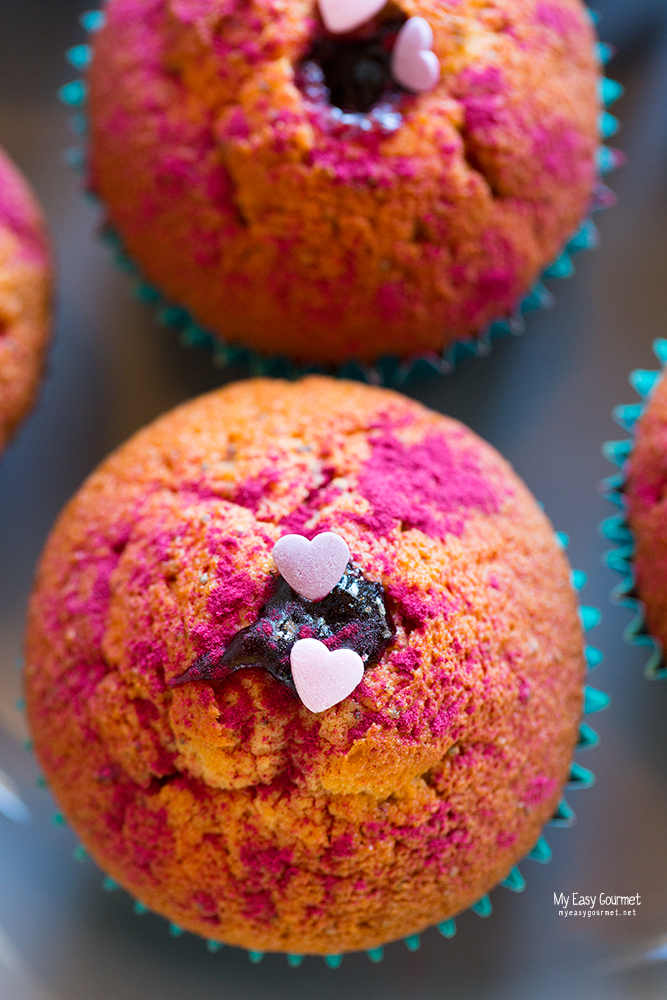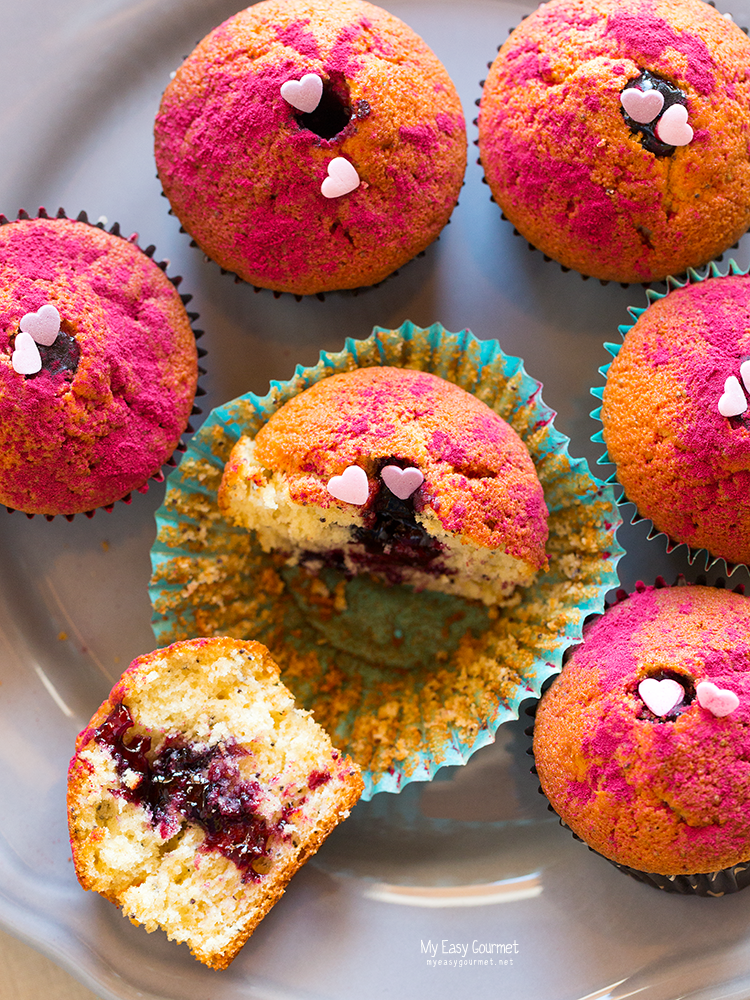 Lemon Poppy Seed Muffins poked with Blueberry jam