[slideshow_deploy id='1390']
Ingredients
6 slices of prosciutto
Parmesan flakes
Rocket leaves
Pine nuts
Pepper
Olive oil and Truffle oil
Directions
Place 5-6 roquette leaves, 2-3 parmesan flakes, 5-6 pine nuts and some pepper on each slice of prosciutto.
Carefully roll the prosciutto.
Mix 1 tablespoon of olive oil with some drops of truffle oil, depending on how strong you wish the truffle oil taste to be.
Pour the oil over the rolls to your liking.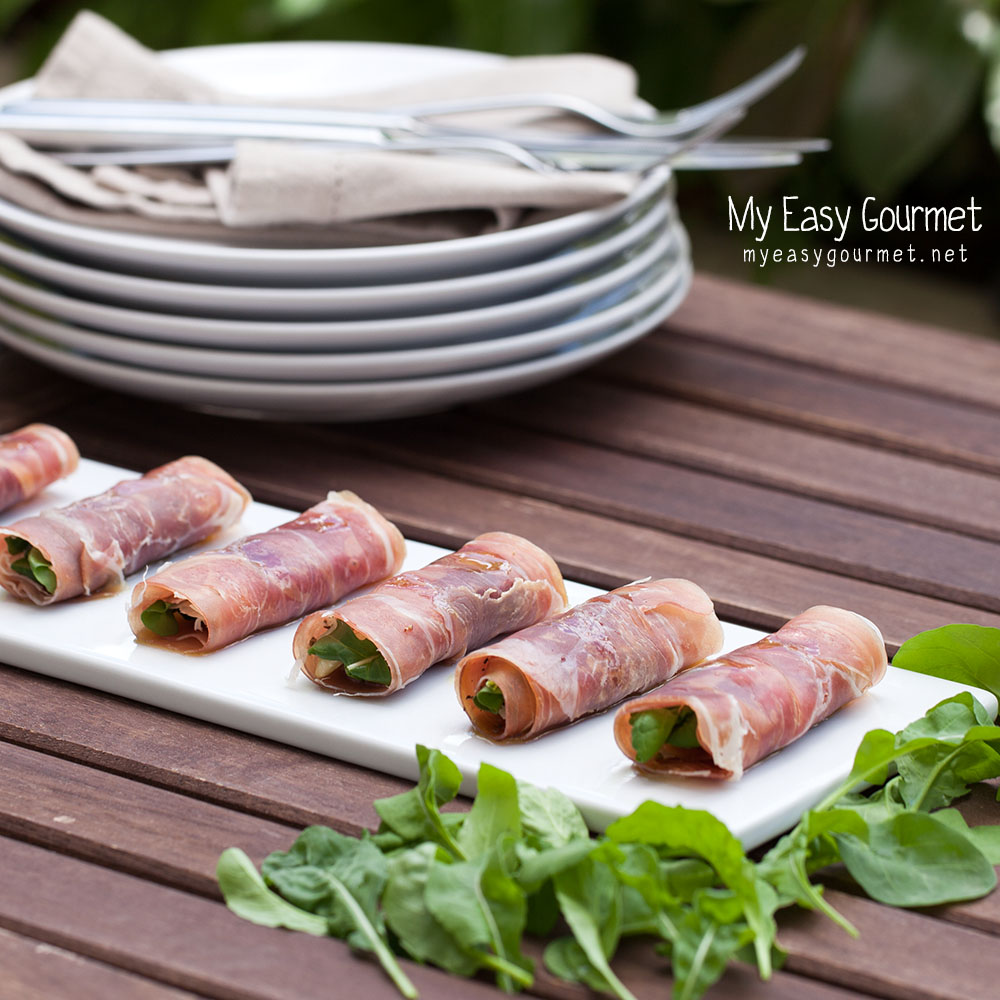 Prosciutto Rolls