This is a great eggs benedict recipe with a twist. Replace the english muffins with beer crumpets – a very good dairy free variation of the original recipe – and the ham with thick slices of prosciutto. For the crumpets you will need egg rings, the non stick ones are always a better option.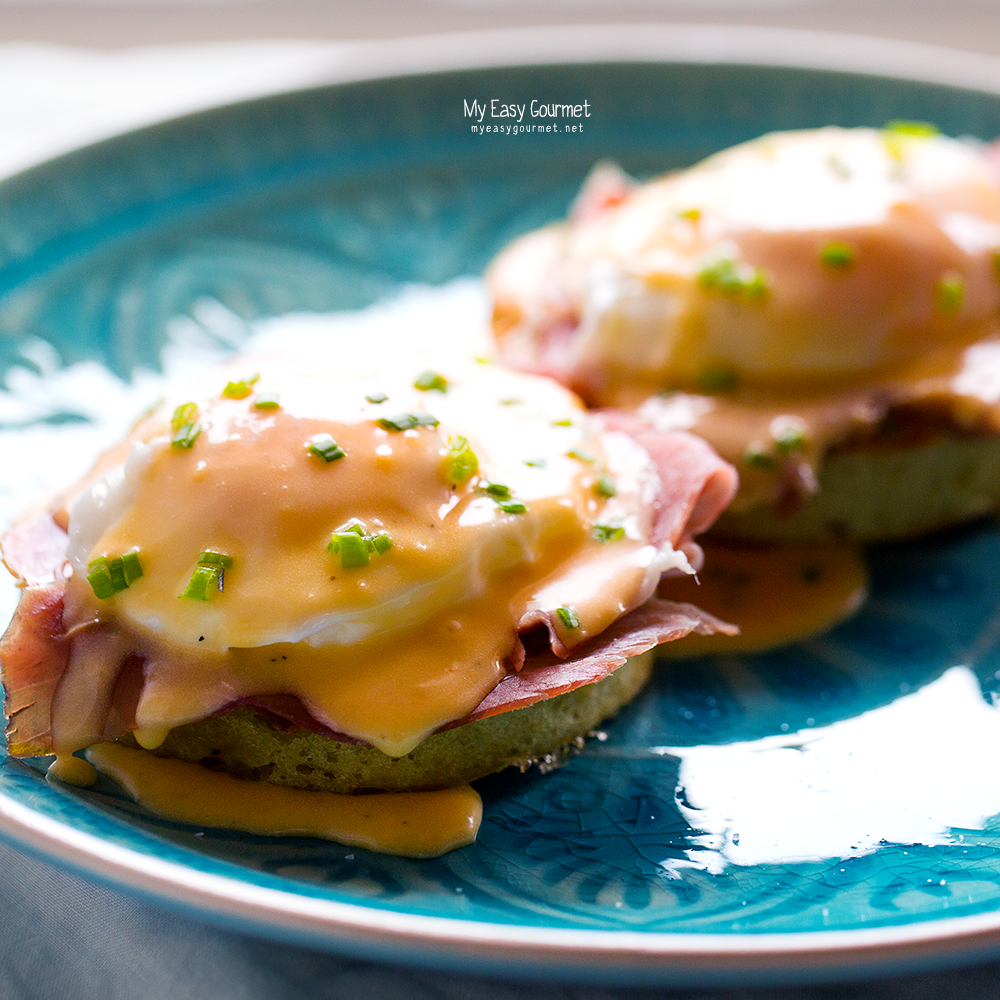 Ingredients
For the beer crumpets – makes about 8 crumpets
120gr. beer at room temperature, I used a regular Amstel here
190gr. lukewarm water
1,5 tbsp dry yeast
250gr. flour
1tbsp salt
1tbsp sugar
1,5tbsp baking soda
20gr. butter
Utensils: egg rings
For the topping – for 4 crumpets, 2 servings
4 eggs
4 thick slices of prosciutto
a handful of slices fresh onion or chives
For the hollandaise
1 egg white
80gr. melted butter
1,5tsp lemon juice or more to taste
salt and black pepper or cayenne
Directions
Poaching the eggs
Bring a large pot of water to simmer.
Throw in the eggs one at a time and stir with a wooden spoon to help cook evenly.
Cook for about 3-4 minutes and dip them in a bowl with cold water and ice cubes to stop the cooking.
Beer crumpets
In the stand mixer bowl (or any big bowl) combine the beer, sugar, 120gr. of the water and the yeast and set aside for 10 minutes.
Add the flour gradually while mixing in the stand mixer.
Cover and let it sit for an hour minimum.
Stir the baking soda in the remaining water and add to the dough.
Set aside for 30 minutes.
Preheat the oven, 120ºC
Coat the inside of the rings with butter, place them on a skillet, spread some butter on the skillet too and cook on low heat for about 15 minutes.
Store them in the oven to keep warm until serving.
Hollandaise sauce
Melt the butter.
Place the egg yolk in a small bowl and stir in slowly the butter.
Add lemon to taste
Salt and pepper
-Assemble time!-
Spread some hollandaise on each crumpet.
Top with the prosciutto, then add the eggs, some more hollandaise and sprinkle the onions.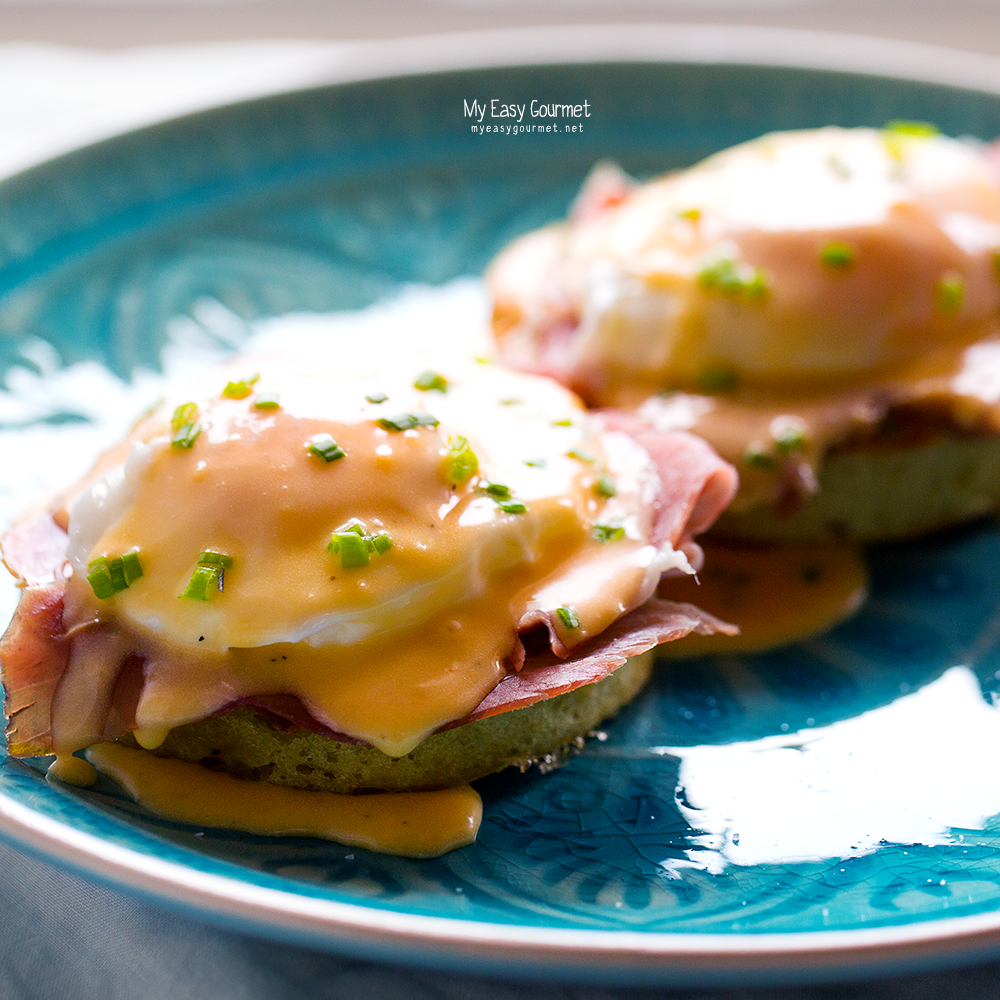 eggs benedict with beer crumpets
SaveSave