Blueberry Pancakes: This is a favourite and very simple blueberry pancakes recipe. Try them with different kinds of toppings, blueberry jam would definitely be the best one, because too much blueberry is never enough.
If you're on a dairy-free diet, you can always replace the Greek style yogurt with about the same amount of any milk substitute, such as almond, rice or soy milk.
Now, for even fluffier pancakes, add an egg meringue to this batter. Separate the egg yolks from the egg whites and place the egg whites in a large bowl. Beat with a hand mixer until stiff peaks form, about 5 minutes or so. Carefully fold -don't over mix- the meringue into the pancake batter and transfer into the baking form. Cook according to the recipe directions.
While making the batter, preheat the oven and place some baking paper in the middle rack. Store the pancakes in the oven to keep warm until all pancakes are cooked and ready to serve.
Ingredients
130gr. flour
110gr. Greek style yogurt
1 egg
2tbsp blueberry jam for the pancake batter and more for serving
2 egg whites (optional)
2tbsp baking powder
1tsp vanilla extract
2tbsp butter
2tbsp sugar
1/2tsp salt
Directions
Preheat the oven, air 120ºC.
Mix together the flour, baking powder, sugar, salt.
Add the egg, melted butter, yogurt and whisk.
Optional step: In a separate bowl, beat the egg whites and once you have a firm meringue, fold it into the batter and combine well.
Stir in the blueberry jam.
Grease a nonstick pan with butter on medium heat and spread a ladle of the pancake batter. Once golden on both sides, remove it from the pan.
Line the pancakes on a baking paper in the oven to keep warm while making the rest of them.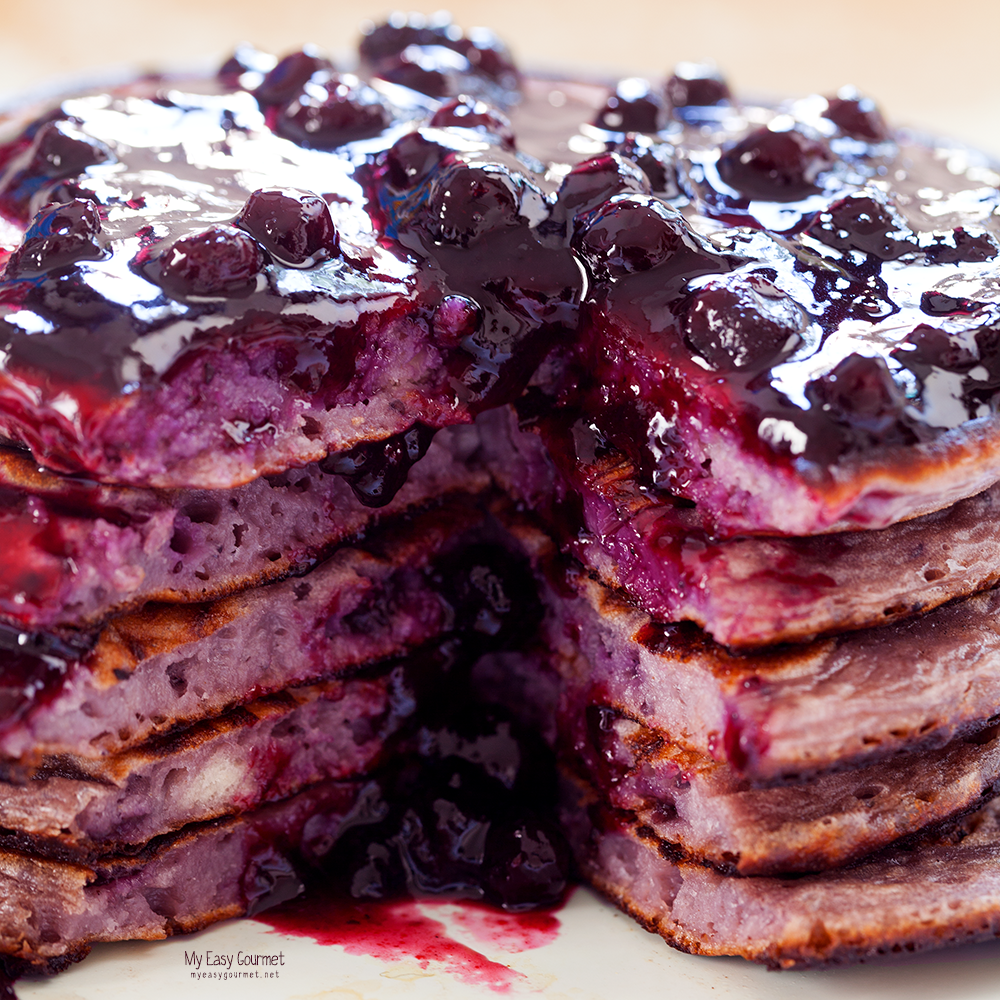 For more pancake recipes, check out the links below:
Blueberry Pancakes