Spicy Squash Spaghetti with Peppers and Ricotta cheese. What's more fall-ish than squash? Just bake it, scrape it and stuff it with pretty much everything! Here, we chose a variety of veg and, of course, loads of cheese. Getting the spaghetti out of the squash now…well, it's all about the baking – no surprises here. Small squashes need less time so check frequently and pinch the back of the squash with a knife, if the knife goes through relatively easily, then you're ready to proceed to the next step. Over-baking the squash is not the end of the world, you'll just end up with a squash puree and not spaghetti, same taste – different texture. Now here's how to do it:
Ingredients
1 medium sized squash
1 red bell pepper
1 green bell pepper
1 onion
1 carrot
1 zucchini
1 leek
3 tbsp corn
200gr. tomato sauce
Grated parmesan cheese
Ricotta cheese
Grated Cheddar cheese
2 tbsp olive oil
2 tbsp butter
Chilli flakes
Salt and pepper
Directions
Cut the squash in half and bake for about 45 min on 180ºC . After the first 30 minutes, check frequently with a knife, pinching the back of the squash.
Cut the vegetable in small pieces, small squares is fine. Heat up the olive oil in a medium sized pan and stir in the veg.
Add the tomato sauce, spices, lower the heat to medium low and cook till the sauce thickens, about 15 minutes. Add a few dollops of butter right before removing from the heat.
When the squash is ready, let it cool for a few minutes and scrape it with a fork.
In a large bowl, mix together the spaghetti and vegetables and divide the mixture into the two squash pieces.
Add cheese to taste and bake for another 5-10 minutes until the cheddar melts.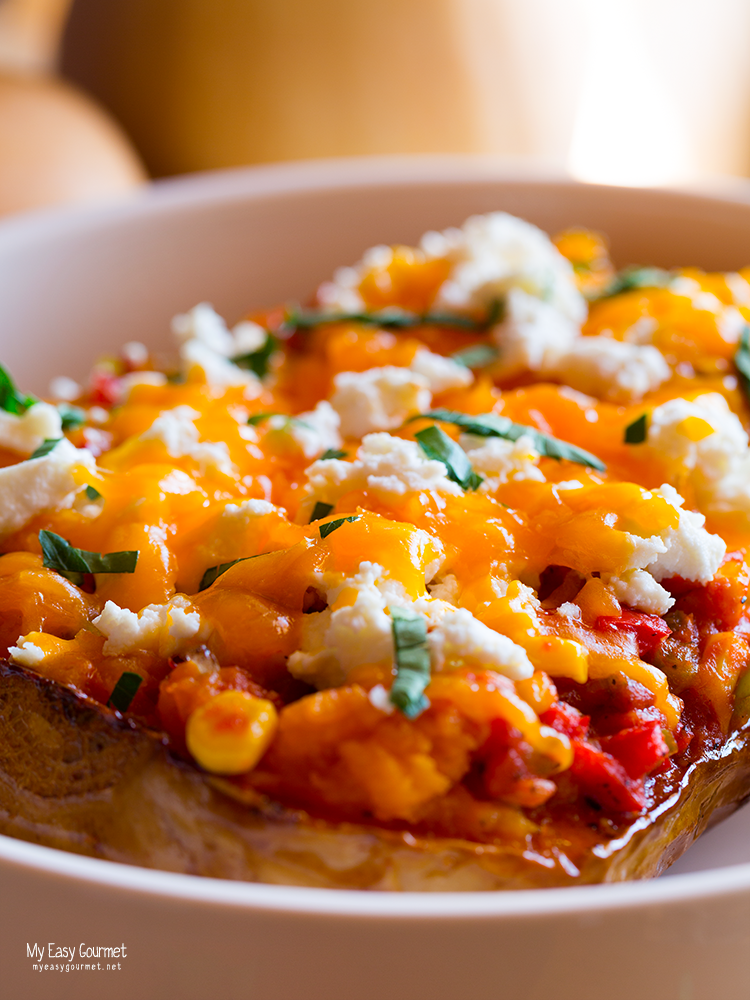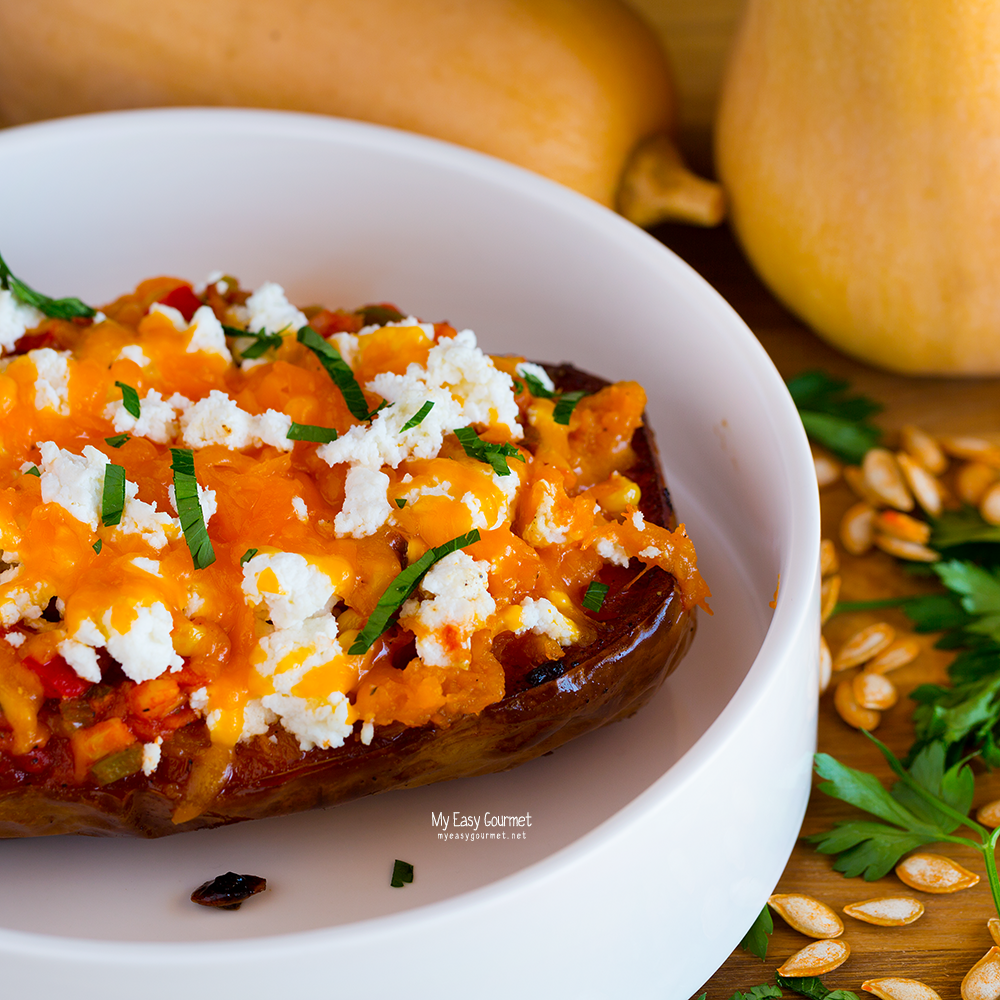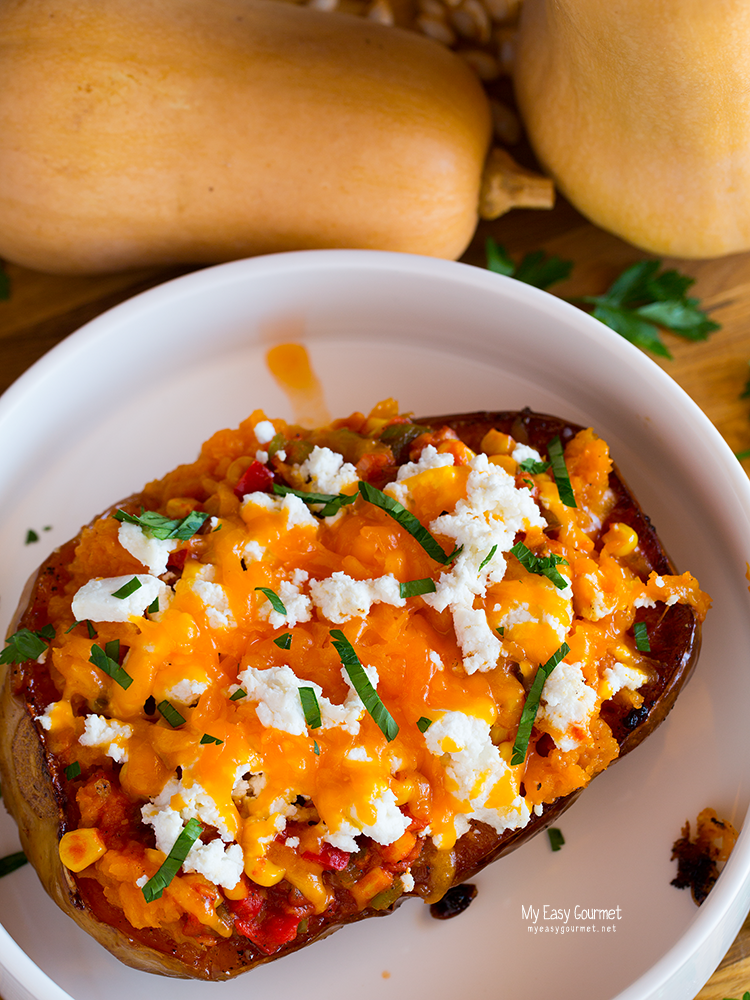 Spicy Squash Spaghetti with Peppers and Ricotta cheese
SaveSaveSaveSave
SaveSave