Gooey and soft, these flavourful cookies are perfect for any occasion and now with the Valentine's day right around the corner you have the perfect excuse – as if you needed one. Rice flour gives an extra softness to the cookies but you can always replace it with plain all purpose flour. You can also replace the almond extract with some coconut flakes or nothing if you're going for plain vanilla butter cookies.
Use some flour after you've formed the dough in the stand mixer to make it a little bit less sticky, then wrap it in cling film and let it rest in the fridge for about 30 minutes. This will harden the dough and make it easier for you to roll it out without having it stick all around the rolling pin.
Baking time varies depending on the stove really, so try 170°C (350F) for 10-12 minutes but do check after 10 minutes because they may be done. You don't want to end up with hard cookies, don't forget they do get a bit more hard when they cool down. Also, when you remove them from the oven, let them rest on the baking tray for a couple of minutes so that they don't break and then, you can transfer them on a cooling rack.
As this version is adjusted for the Valentine's you will need some red food colouring, I used a neutral one so that it doesn't affect the cookies' taste. Again, you don't really need an excuse to enjoy these, so go ahead and make some cookies now.
Makes 20 big cookies – 40 smaller ones
Ingredients
150gr all purpose flour, some more for kneading and dusting
100gr rice flour
120gr butter, room temp
120gr granulated sugar
1 egg
1,5tsp baking powder
1,5tsp vanilla extract
1tsp almond extract
pinch of salt
Directions
Preheat the oven, 170°C – 350F.
Mix the flour, baking powder and salt in a bowl and set aside.
In the stand mixer, beat the butter for a few minutes, scrape it off the edges and add the sugar.
When the mixture is fluffy add the egg and beat for another 5 minutes, keep scraping occasionally.
Add the extracts and the food colouring.
Add the flour and mix well.
Use some flour to form a round dough, wrap it in cling film and let it rest in the fridge for about 30 minutes.
Use some baking sheet on your working space to prevent the dough sticking on the counter – dust with some more flour.
Roll out the dough and form your cookies, about 2cm thick – 1inch.
Place them on a baking paper and bake for 10-12 minutes.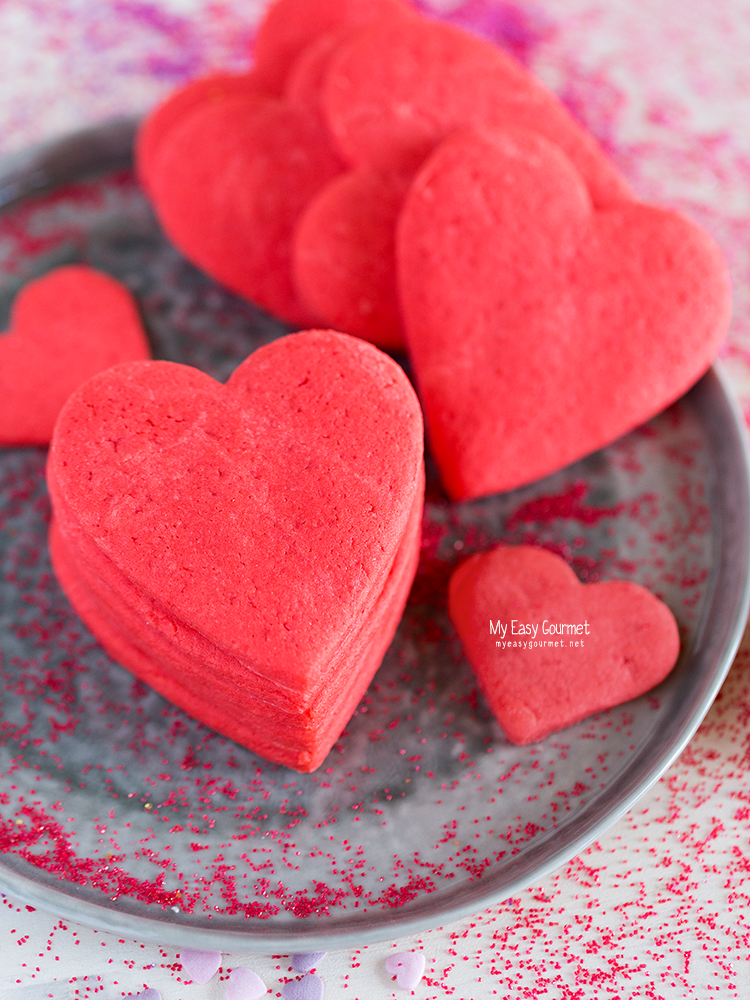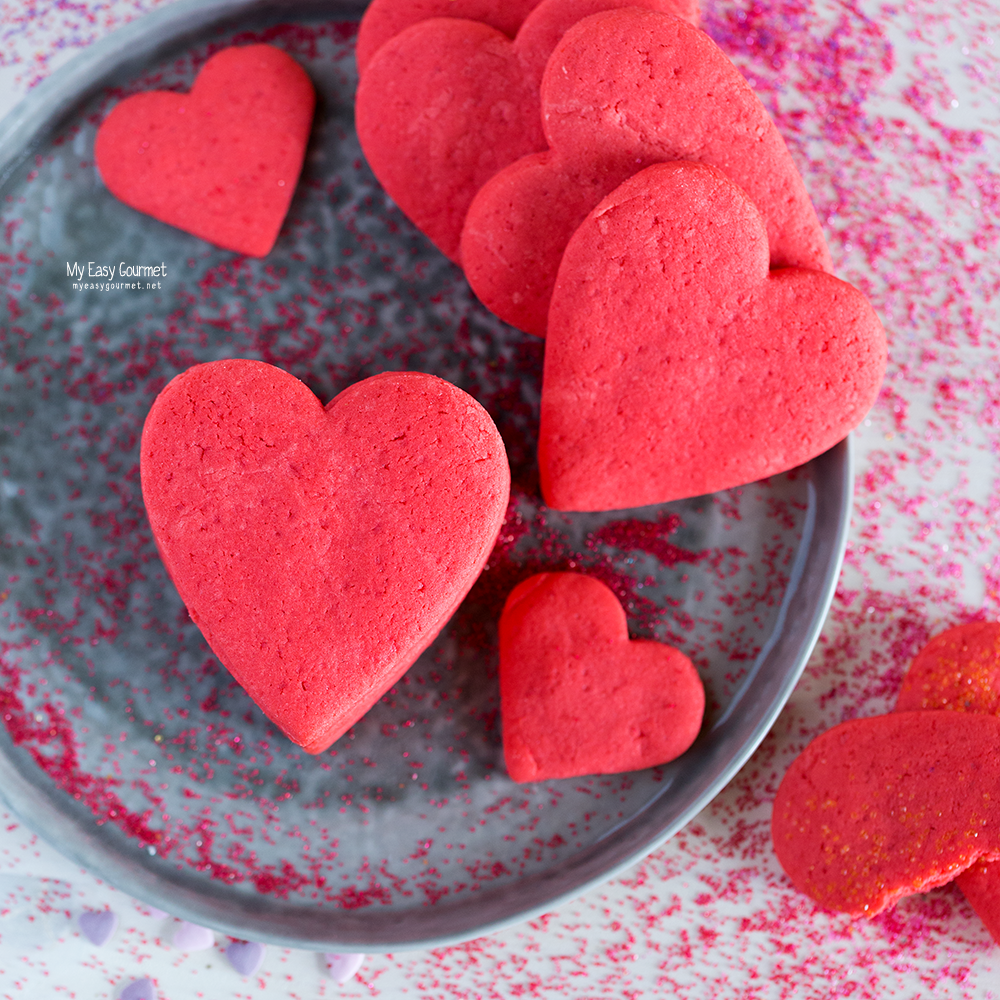 SaveSave