Black Angus Naked Burger with Double Cheddar melt. Good quality meat makes perfect burgers, no surprise there! Keep it simple with the seasoning, you only need salt and freshly ground pepper after all. Recently I started using black truffle powder and yes, it's as perfect as it sounds.
I must admit it, I'm one of those annoying people who eat their burger with a fork and knife… yes yes I know, but truth is I don't enjoy my burger with both buns so I'd rather have the bottom one – ok, and scrape the sauce from the top one too. So the naked option is good for the people who want to keep it low on carbs, or don't want to get stuffed with bread.
When it comes to grilling or frying, have in mind that you first need to heat up the pan and then add the olive oil. If you add it while the pan is being heated, you'll end up with a burnt olive oil smell, which will add this flavour to the meat as well.
In the past, they used to fully cook the burger on the one side before flipping, but in our days this cooking method is considered wrong. Ideally, you'd rather flip the burger every 30 seconds, if that's too stressful though, just go for one minute on each side. This way the patty is cooked evenly and continuously on both sides as it keeps cooking while on the top and doesn't cool down as it would if it wasn't flipped for 2-3 minutes according to the oldskool way.
As you can see in the pictures below, the cheddar cheese is melted on top of the onion and tomato slice, which worked really well. All you need to do is, one and a half minute before grilling is done, place the tomato and onion slices on the burger, top with the cheddar slices and cover the pan with a lid. This will make the cheese melt faster – always have your ingredients in room temp.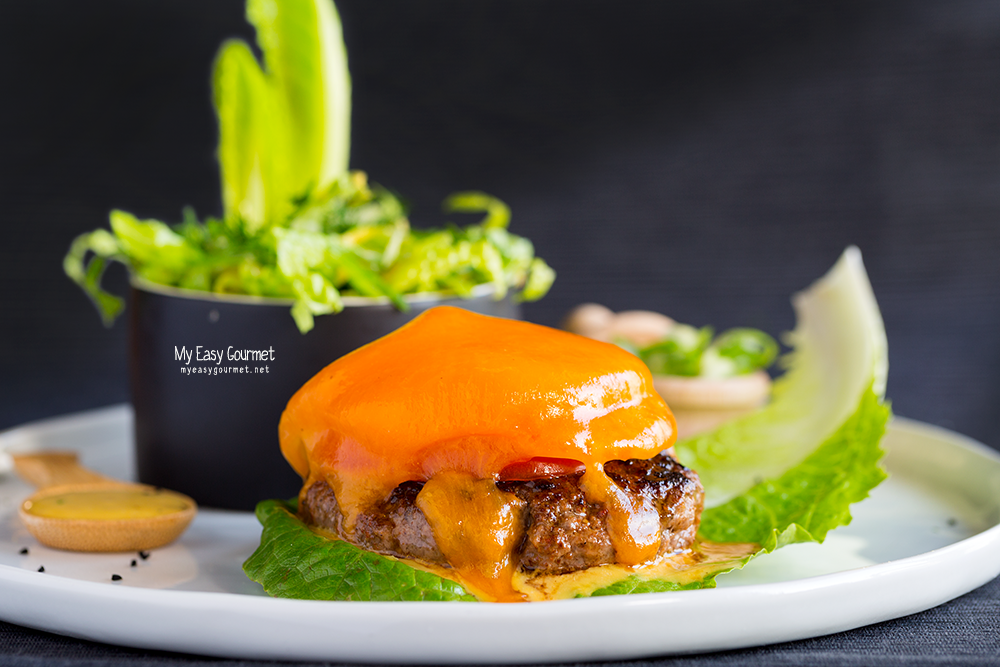 Ingredients for each burger
200gr. black angus minced beef
2 Cheddar slices
Red onion slices
1 Tomato slice
1 Romaine lettuce leaf
Mayo, mustard, ketchup – or any condiments you prefer
Salt and pepper
Black truffle powder – optional
Directions – for medium rare burger
Heat up a grill pan.
Rub the spices on both sides of the patty and press them tightly with your hands.
When it's very hot, add the olive oil and give it about 2 minutes.
Grill the burgers for 4:30 minutes total. Flip them every 30 seconds for 4 times – the first 2 minutes, then cook for one minute on one side and then flip it, top it with the onion, tomato and cheddar slices, close the lid and cook for the final 1,5 minute.
Remove the burger from the heat and let it sit for 5 minutes before serving.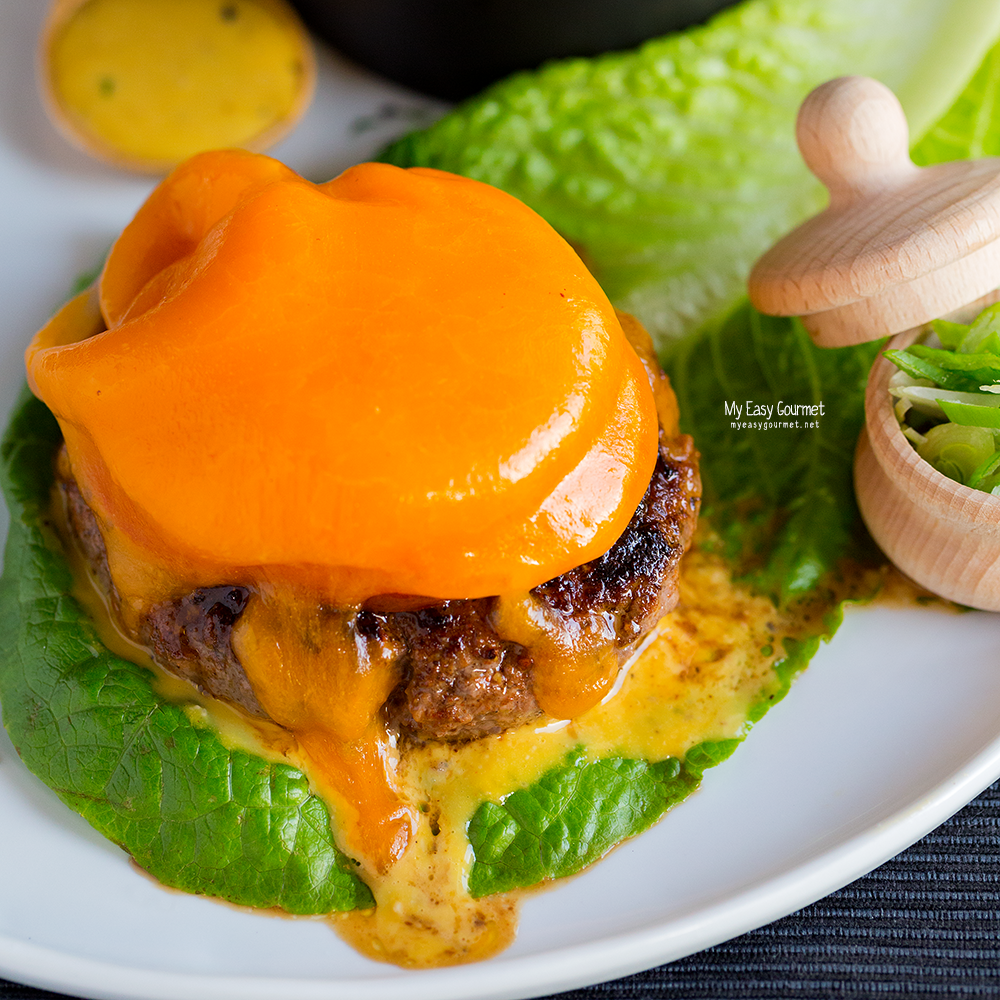 SaveSave
SaveSave