[slideshow_deploy id='9265']
Ingredients
10 asparagus, trimmed
5 prosciutto slices
5 mozzarella slices
olive oil
lemon juice
salt and pepper
Directions
Preheat oven, air 170ºC.
Wash the asparagus.
Place two asparagus on top of a slice of mozzarella and wrap them up with prosciutto.
On a baking sheet covered tray, place the asparagus next to each another. Sprinkle with olive oil, salt and pepper and bake for about 15 minutes.
Add some lemon juice and serve.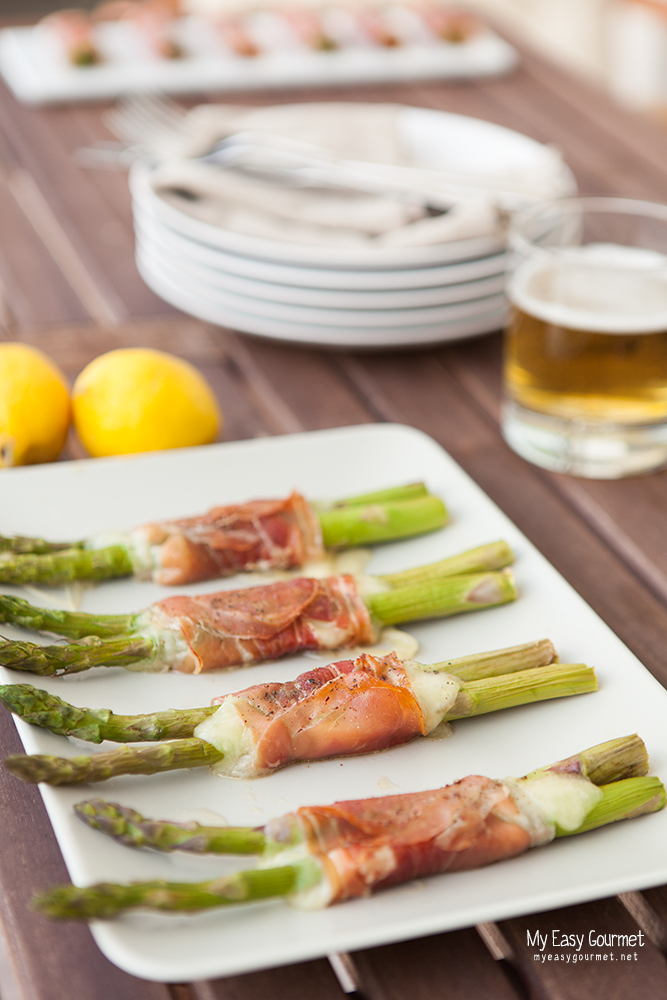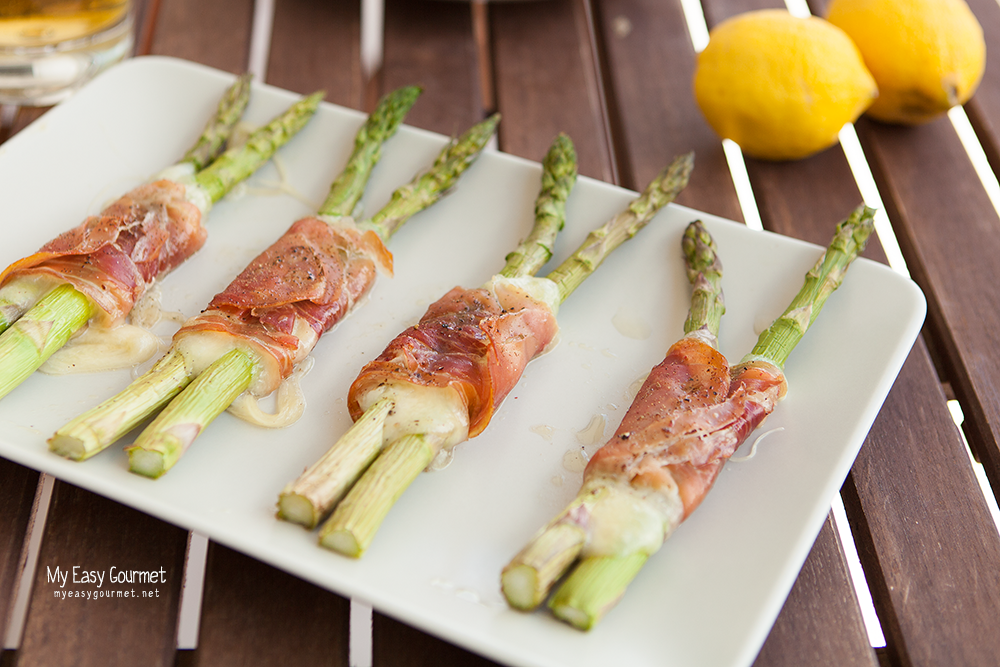 Prosciutto wrapped asparagus with mozzarella