Quiche is the ultimate leftovers solution. The sticky dough makes it a bit challenging, but this recipe is totally worth the effort.
[slideshow_deploy id='8960']
Ingredients
1 pie crust, see here
1 big potato, diced
2 leeks, thinly sliced
150gr. feta cheese, crumbled
Directions
Preheat oven, air 170°C.
Place the dough in the pan, trim excess from the rim (2cm. above the pan) and form it with your fingers (see picture on the slideshow). Refrigerate for 10 minutes.
Bake the dough for 30 minutes. Use pie weights or beans to weight down the dough.
In a medium sized pan melt the butter (medium heat), add the bacon and the leek and sauté for about 10 minutes, till the bacon gets crispy and the leek softens. Set aside and let them cool down.
In a large bowl, whisk together the eggs and the cream using a hand mixer. Season with salt and pepper.
Spread the bacon, leek and sun-dried tomatoes on the crust evenly, pour the egg-cream mixture and bake for another 15 minutes, till the crust is golden.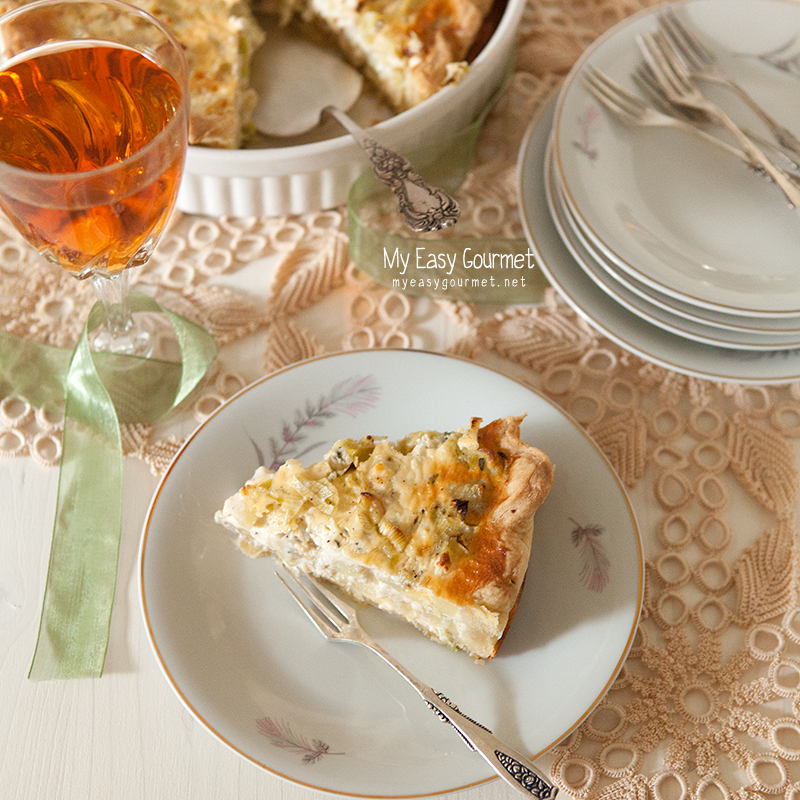 Potato, Leek and Feta Quiche