This is a very easy to make tomato pasta sauce with simple ingredients, yet, the best I've tried so far.
[slideshow_deploy id='7988']
Ingredients
200gr. tomato sauce

1 tbsp tomato paste
80gr. dry white wine
1 onion, chopped
1 garlic clove, minced
2 tbsp olive oil
salt, pepper, oregano, fresh basil leaves, cut in small pieces
pinch of sugar
Directions
Heat the olive oil in a small pan.

Sizzle the onion and when it softens add the garlic and sizzle for a few more minutes.
Add the tomato paste, mix well and pour the wine. Lower the heat and wait till it evaporates.
Add the tomato sauce, salt pepper and sugar and let it simmer for about 10-15 minutes, until the texture is thick.
A few minutes before the sauce is ready add the oregano and the basil leaves.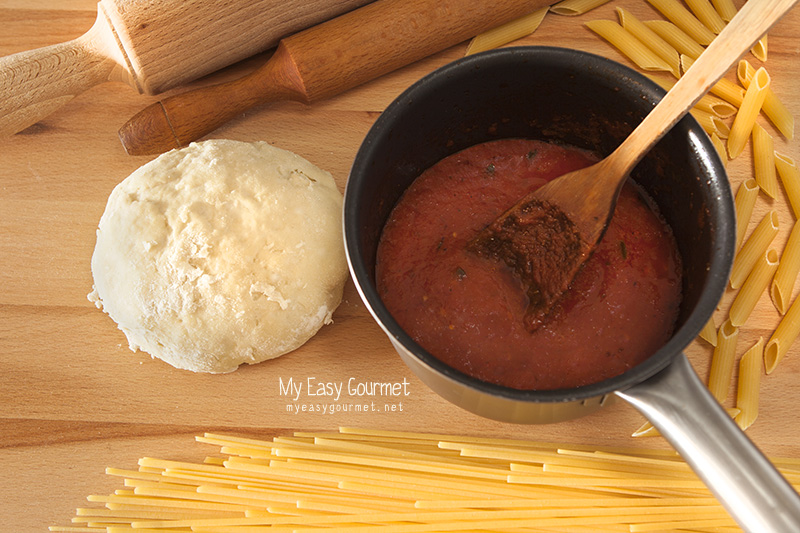 Tomato pasta sauce