[slideshow_deploy id='8076']
Ingredients
250gr. aubergine

5-6 cherry tomatoes or half a tomato
A handfull of basil leaves
Olive oil
1 teaspoon butter (I use light)
Salt and pepper
Directions
Cut the aubergine and tomatoes in cubes.

Heat some olive oil (2-3 tablespoons) in a small pot and add the aubergines, tomatoes and basil leaves. Stir well. Lower the heat to medium after a couple of minutes.
Mash them with the mixer.
Add the butter and stir till mixed well.
Add salt and pepper to taste.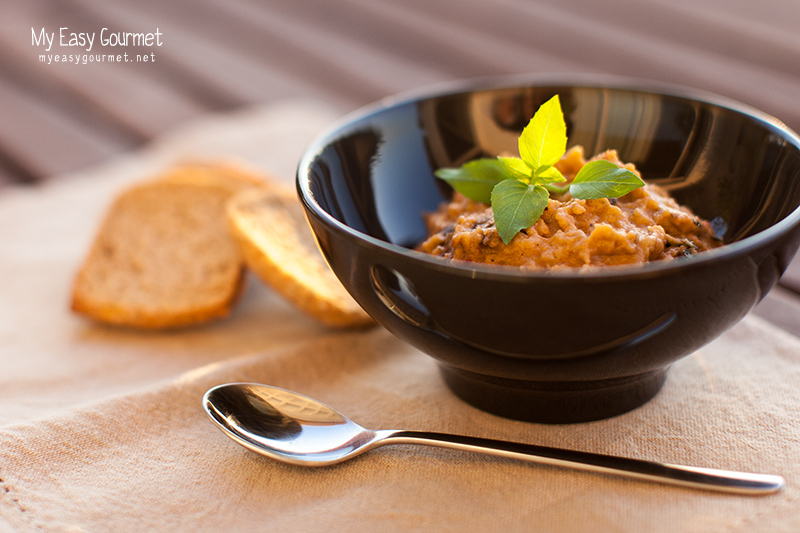 Aubergine puree