Quick Pasta recipe with Bacon, Ricotta and Panko breadcrumbs. In the mood for some pasta? Always. Move aside red sauce, this is a quick and easy white sauce pasta that comes together in less than 30 minutes, perfectly combined with chicken and salad.
You can use any kind of pasta, we used linguini on this recipe and you can always make your own pasta, check the recipe here.
Reserve some of the pasta water in case you're looking for a creamier texture, in that case though, be careful with the salt as the pasta water is already pretty salty.
For a vegetarian version of this recipe just leave out the bacon.
And if you're looking for more pasta inspiration, check the recipes below:
Ingredients
400gr / 4cups pasta
4 bacon slices
250gr / 1cup ricotta
100ml / 1/2cup milk
150gr. / 1cup panko breadcrumbs
120gr. / 1cup parmesan and more for serving
2Tbsp butter
1-2 scallions, chopped
1 ladle pasta water
1 garlic clove, minced
Zest of 1 lemon
Salt and pepper
Directions
In a medium sized pan, crisp the bacon and reserve the melted bacon fat. When the bacon cools down, chop it into small pieces.
In another pan, melt the butter and brown the garlic. Add the bacon fat.
Stir in the ricotta cheese and the milk.
Add the lemon zest, parmesan cheese, scallions, bacon and season with salt and pepper to taste. Set aside.
Cook the pasta al dente, follow the instructions on the package. Reserve a ladle of the pasta water.
Combine the pasta with the sauce and add the pasta water if it's too dry.
Stir in the breadcrumbs and top with some more parmesan cheese.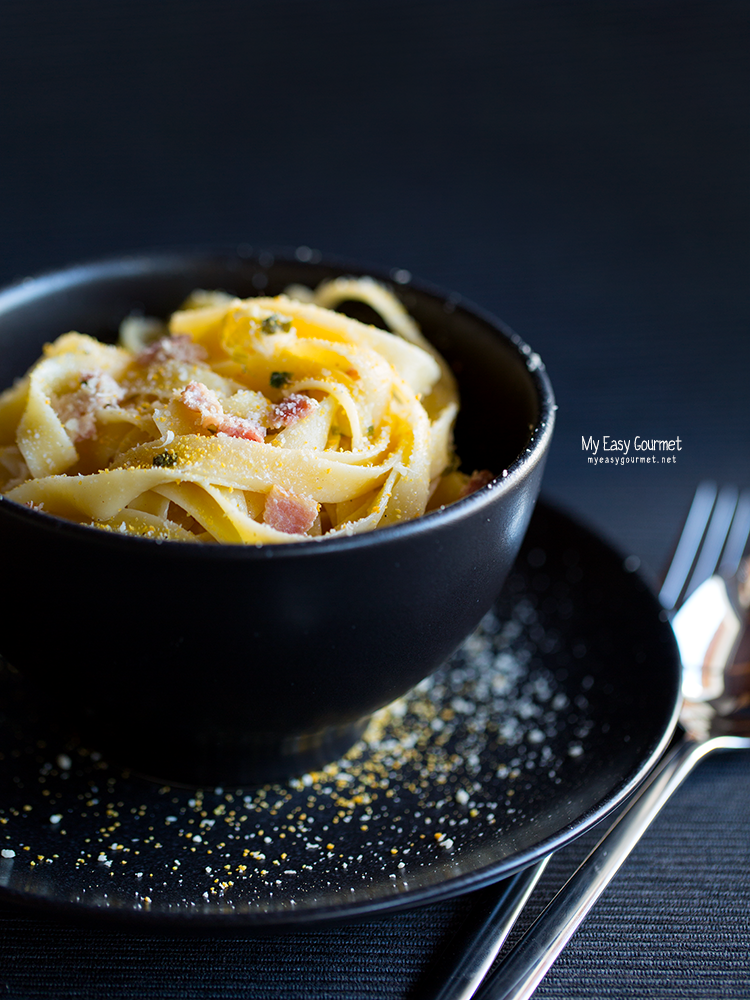 Quick Pasta recipe with Bacon, Ricotta and Panko breadcrumbs
SaveSave