Mozzarella Salad with Citrusy Vinaigrette. A beautiful, colourful salad, perfectly combining sweet and sour flavours, that can be served before any pasta, fish or meat dish.
The main ingredient, mozzarella, is placed in the centre of the dish and surrounded by the salad and the vinaigrette.
Ingredients
For the vinaigrette
100gr. beer, I used Amstel Pills
4 tbsp olive oil
1 tbsp honey
1 tbsp orange zest
1 tsp lemon juice (and/or orange, to taste)
1 tsp mustard
salt and pepper
Directions
Mix together the beer, olive oil, honey, orange zest and mustard. Season to taste.
In a large bowl, combine the vegetable with the vinaigrette and mix well with your hands.
Place the mozzarella in the centre of a big plate, add the greens and decorate with the pomegranate and croutons.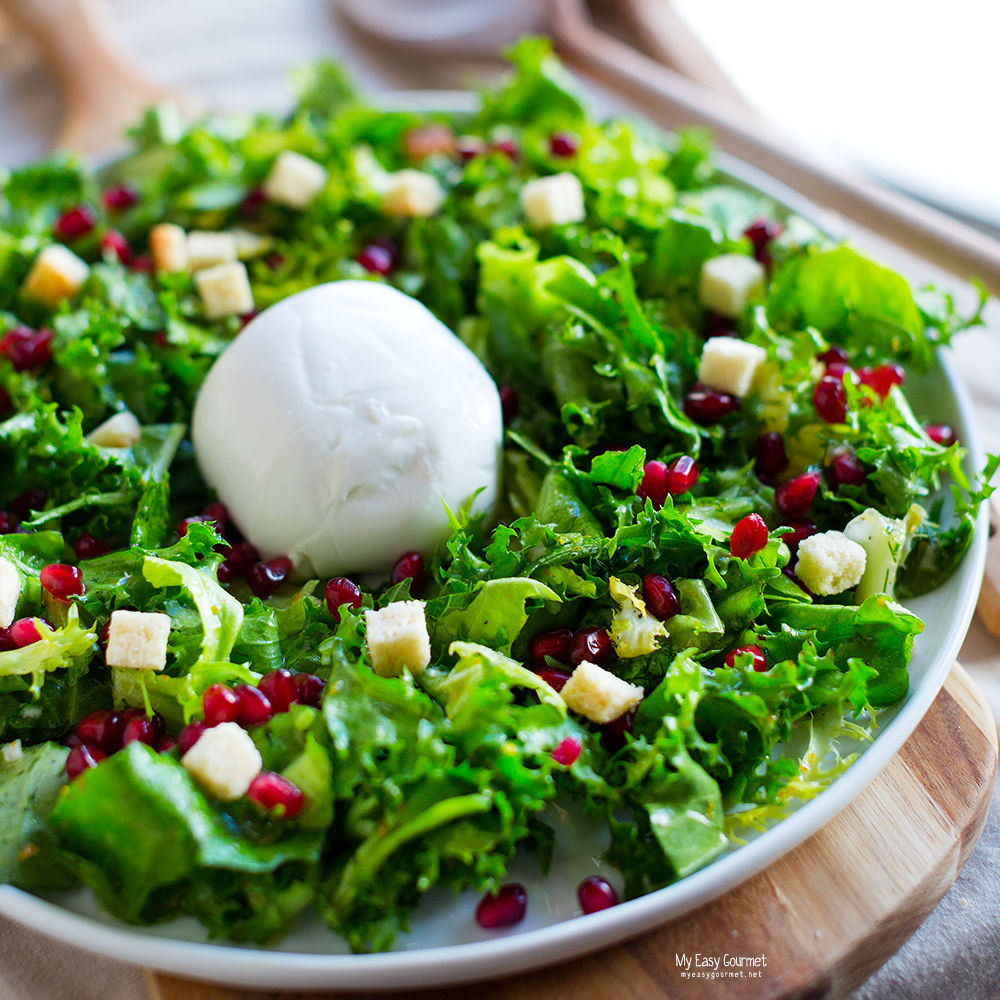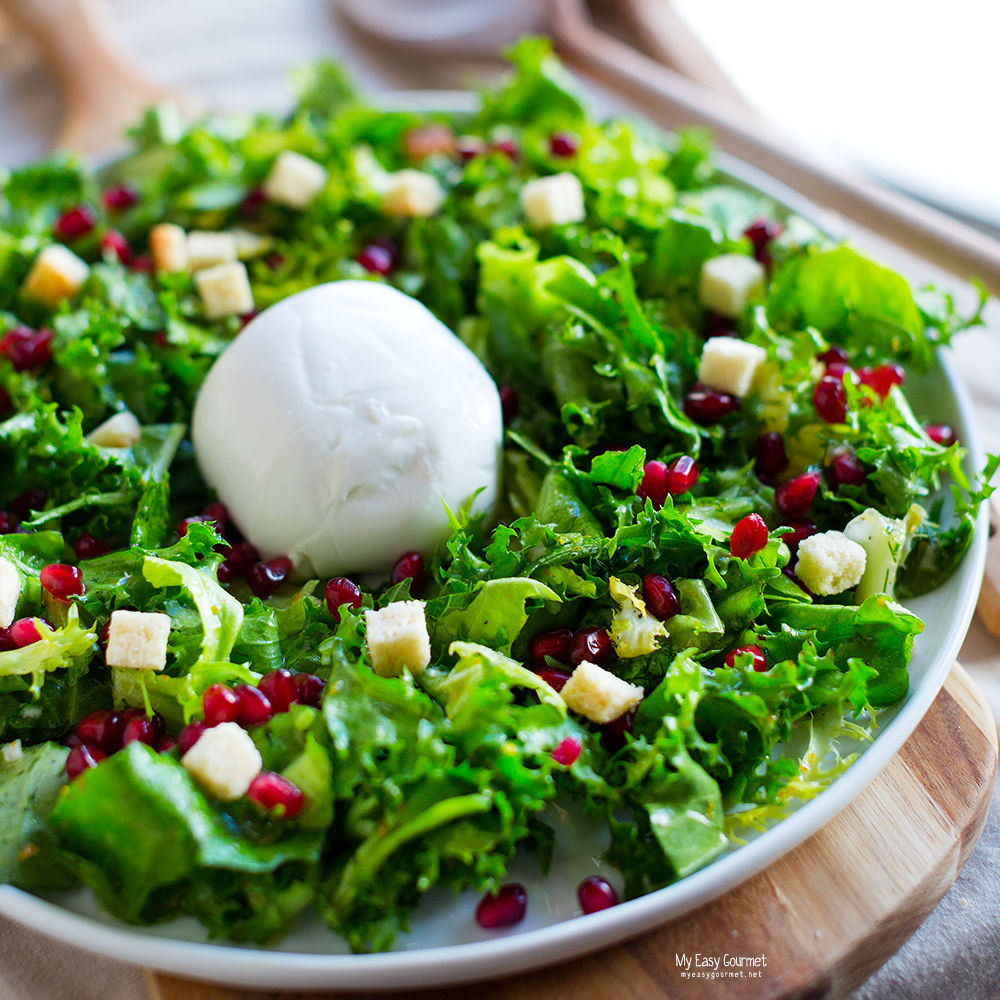 Mozzarella Salad with citrusy vinaigrette