Yes, the oily feel of olive oil in your hands may not be the most pleasant one. BUT, it is indeed worth it. Mix well and place the salad in the fridge for 10-15 minutes before serving – if you have the patience of course!
Ingredients
For the vinaigrette
100gr. beer, I used Amstel Pills
4 tbsp olive oil
1 tbsp honey
1 tbsp orange zest
1 tsp lemon juice (and/or orange, to taste)
1 tsp mustard
salt and pepper
Directions
Mix together the beer, olive oil, honey, orange zest and mustard. Season to taste.
In a large bowl, combine the vegetable with the vinaigrette and mix well with your hands.
Place the mozzarella in the centre of a big plate, add the greens and decorate with the pomegranate and croutons.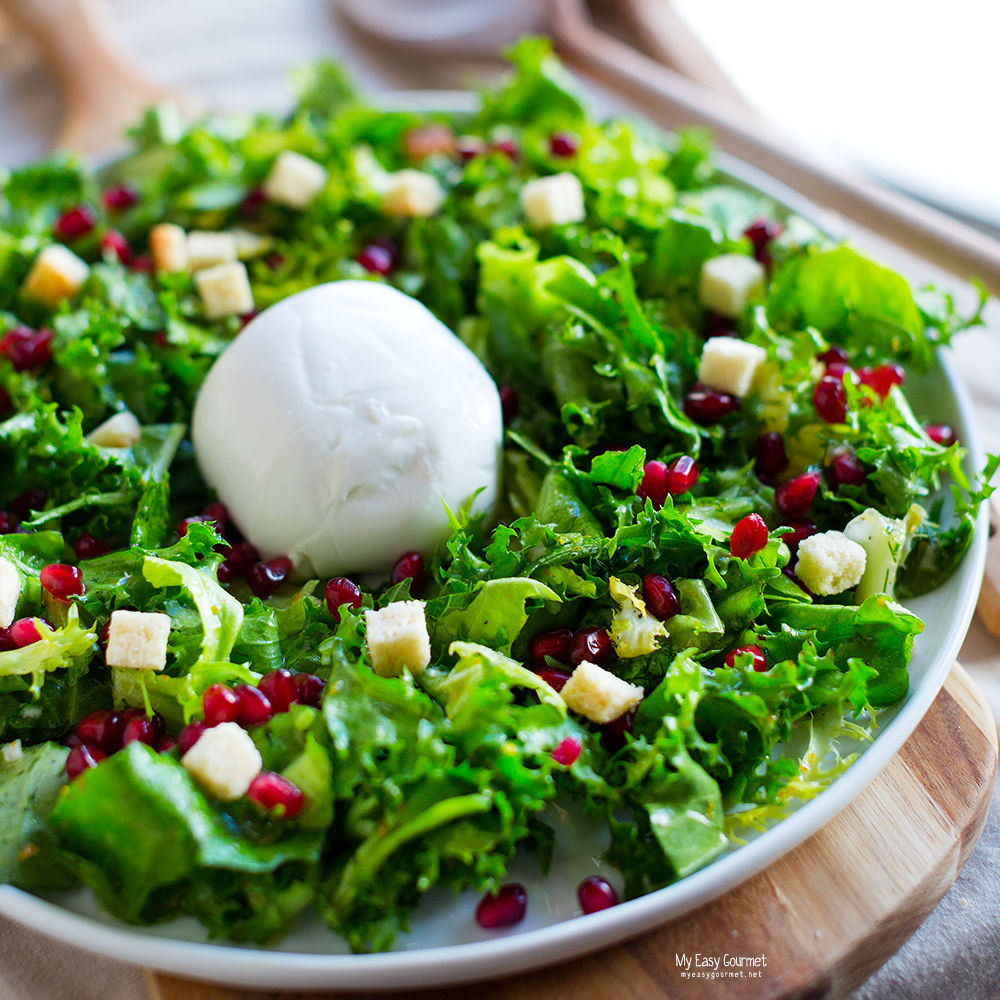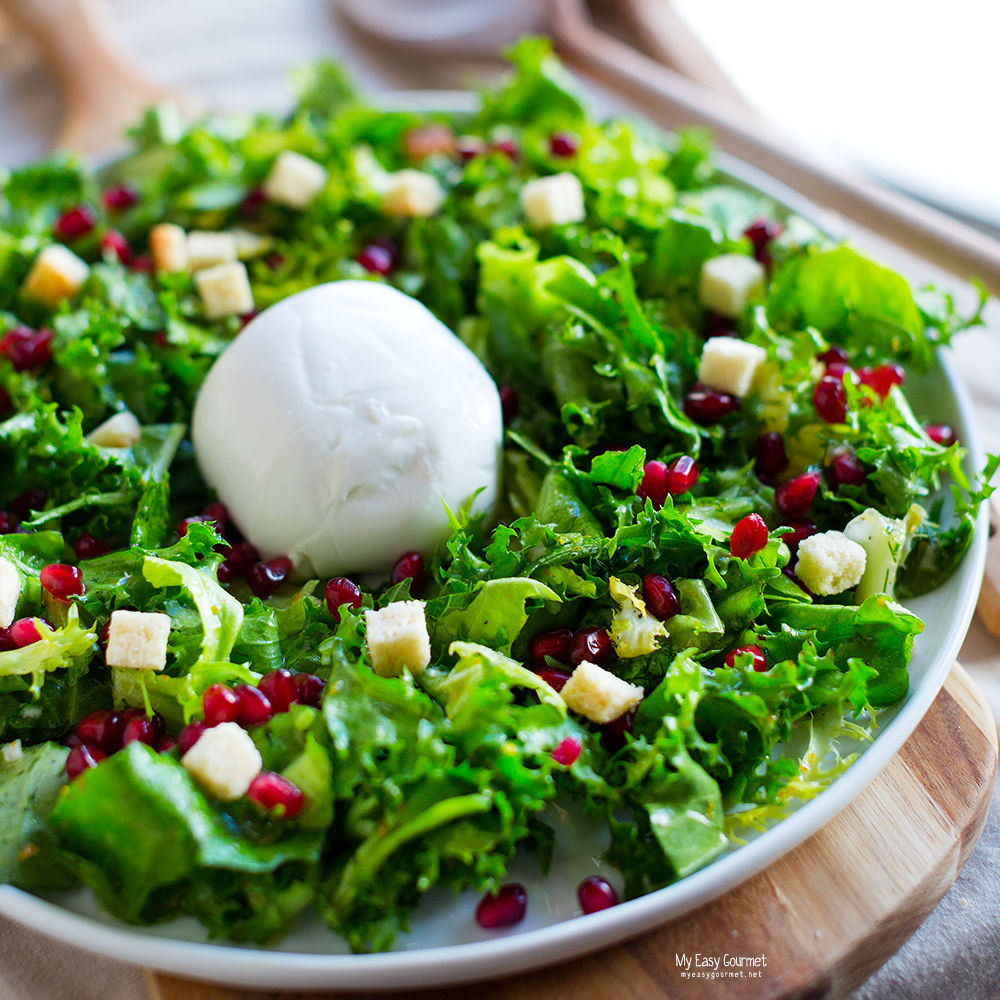 Mozzarella Salad with citrusy vinaigrette