[slideshow_deploy id='8064']
Ingredients
Bread slices

Olive oil
Garlic powder
Oregano
Salt
Pepper
Directions
Preheat the oven at 170°C, air and grill.

Cut the bread slices in cubes, 1cm thick.

Place them on a baking paper covered tray.

Sprinkle with olive oil and season to taste.

 Place the tray on the higher rack and grill for a few minutes. When they turn golden-brown, turn and let them grill for a few more minutes. Check frequently as they burn easily.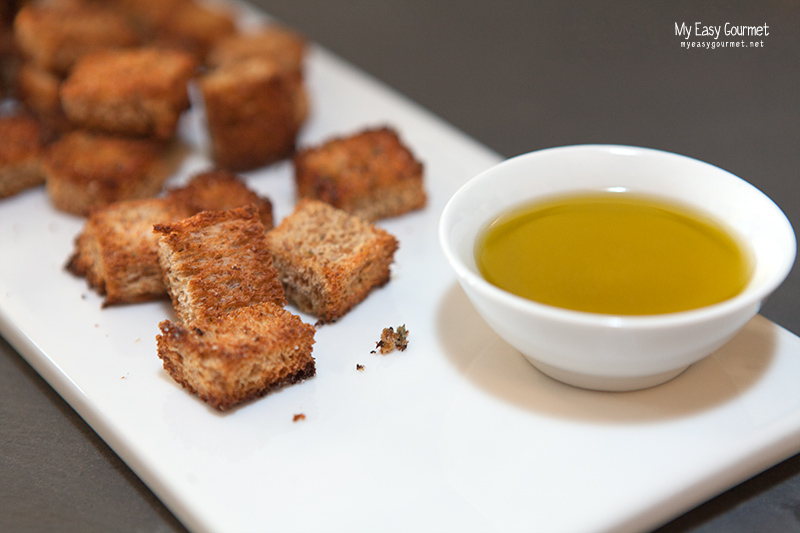 Croutons