Classic Romaine Lettuce Salad. This is an all time classic, perfectly paired with meat dishes or for those meat-free detox salad days of the month. Cut the lettuce to liking, lately I've been obsessed with fine thinly sliced salad which I cut a couple of days in advance and can easily be stored in food containers, makes everything so much easier!
Also love the black sesame seeds, you must have noticed by now…The dressing is rather addictive so make it at your own risk, follow the link here. And of course, you can easily turn this salad to a ceasar salad if you just add chicken and parmesan flakes. Check out this very simple chicken recipe here.
You can always switch the spring onions with chives and add a few more greens and make your salad a bit more colourful. Avocado is ALWAYS welcomed!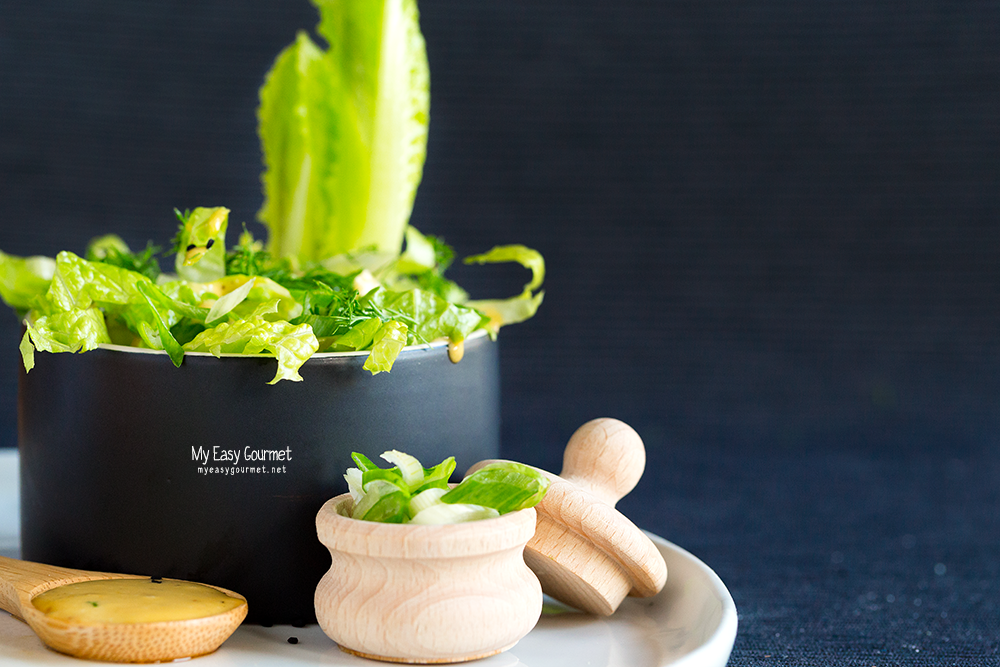 Ingredients
The heart of a romain lettuce
One spring onion
A handful of dill
Black sesame seeds
Salt and pepper to taste
Directions
Cut the lettuce to linking, either in big chunks with your hands or thin with a sharp knife.
Wash and thinly cut the spring onion and the dill.
Mix together in a large bowl and stir in the dressing.
For more salad inspiration , check the recipes below:
SaveSave
SaveSave
SaveSave