[slideshow_deploy id='8127']
Ingredients
150gr. honey
80gr. brown sugar
50gr. unsalted butter
250gr. flour
2 teaspoons baking powder
1 egg
150gr. chopped walnuts
1 teaspoon cinnamon
2 teaspoons mixed spices: cinnamon, cloves, ginger, cardamon, white pepper.
A pinch of salt
Coloured icing
Directions
Put the honey, sugar and butter in a small pot and and warm them over low heat until the sugar melts.
Place the mix in a bowl and let it cool down.
Preheat the oven, air 160°C.
Combine the flour, baking powder, egg yolk, walnuts, spices, salt and mixture. Knead well.
Place the dough on a floured counter and flour the top of the dough as well.
Flatten with rolling pin, 1 cm thick.
Shape your cookies with a cookie cutter.
Place the cookies on a baking paper covered tray.
Bake for 12 minutes.
Let them cool down for a few minutes and decorate with the icing.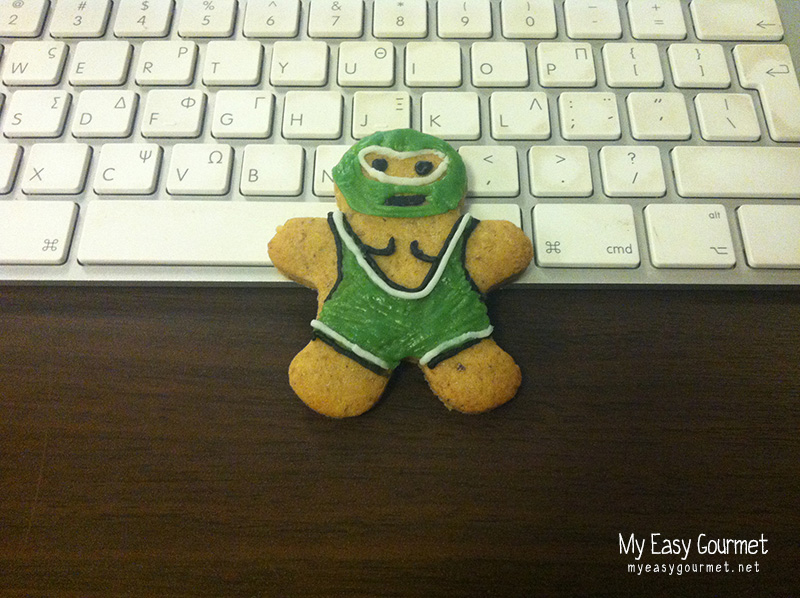 Gingerbread cookies (Lebkuchen remix)