Coleslaw salad comes in many variations, this is a simple and easy one. The yogurt gives it a light and healthy twist. Many recipes call for sugar which you can replace with honey or maple syrup, I used honey. The Tabasco gives an extra spiciness to the sweet-sour dressing. Refrigerate for at least two hours.
Ingredients
150gr. green cabbage
150gr. red cabbage
2 carrots
1 quarter green apple
60gr. mayonnaise
60gr. Greek style yogurt
1tsp honey
1,5tsp white wine vinegar
chives
Tabasco, I used the Chipotle flavour
salt and pepper
Directions
Shred the cabbage.
Cut the carrots in thin sticks.
Cut the apple in thin slices or sticks.
Combine the vegetable in a big bowl.
Prepare the dressing: In a small bowl whisk together the mayonnaise, yogurt, honey, vinegar, chives, tabasco, salt and pepper.
Add it to the vegetable and mix well.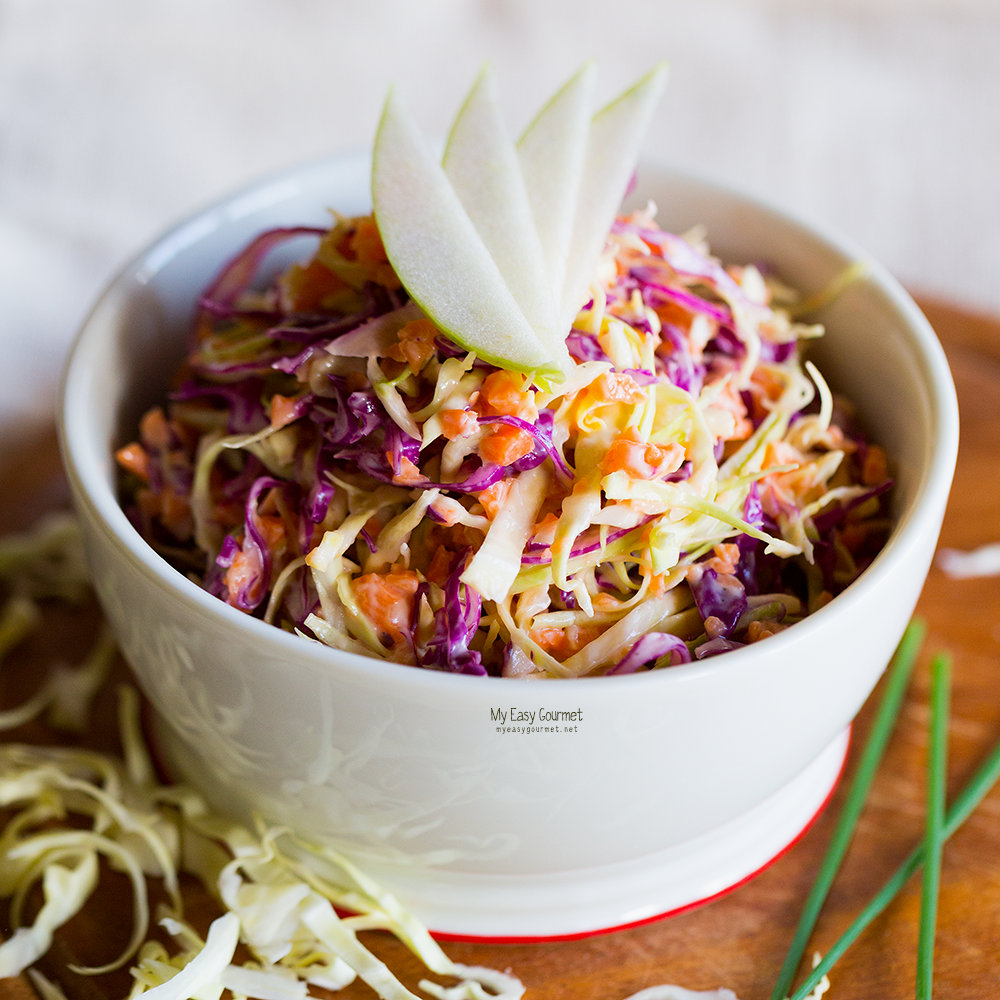 Creamy Coleslaw Salad