What's better than Nutella, was the question…
[slideshow_deploy id='8934']
Ingredients
For a 33cm. pizza
1 pizza dough, see here
200gr. nutella
100gr. heavy cream
100gr. mixed berries (enough to cover the pizza base, to taste)
30gr. hazelnut bitter chocolate, crushed
Directions
Preheat oven, air, max temp.
In a small pan, heat up the cream and remove from heat when it starts boiling.
Mix the nutella and the cream in a bowl, stir well to combine. Your ganache is ready!
Roll out the dough and carefully place it on a flour dusted pizza (or just regular) tray.
Pinch it with a fork and evenly spread a thick layer of nutella ganache. Reserve 2 tablespoons.
Top it with the berries and bake at the bottom of the oven for 10 minutes (8-10 depending on the oven).
Drizzle with the reserved nutella ganache and sprinkle the hazelnut bitter chocolate crumbles.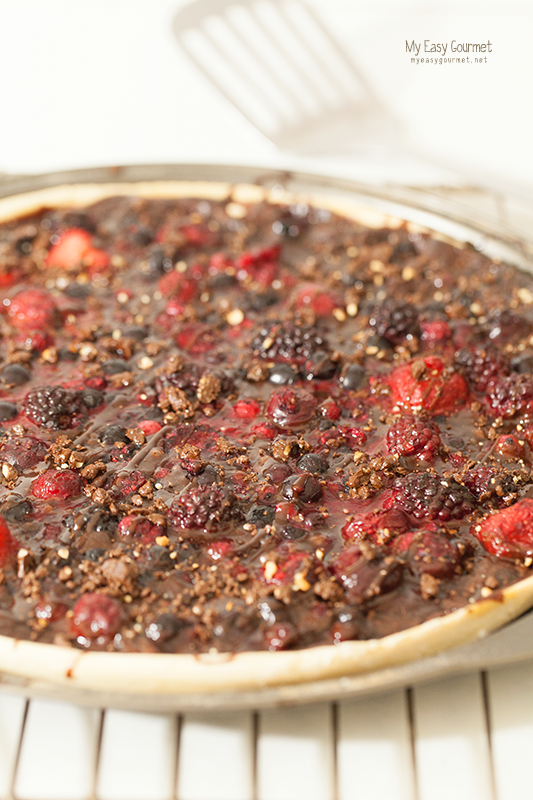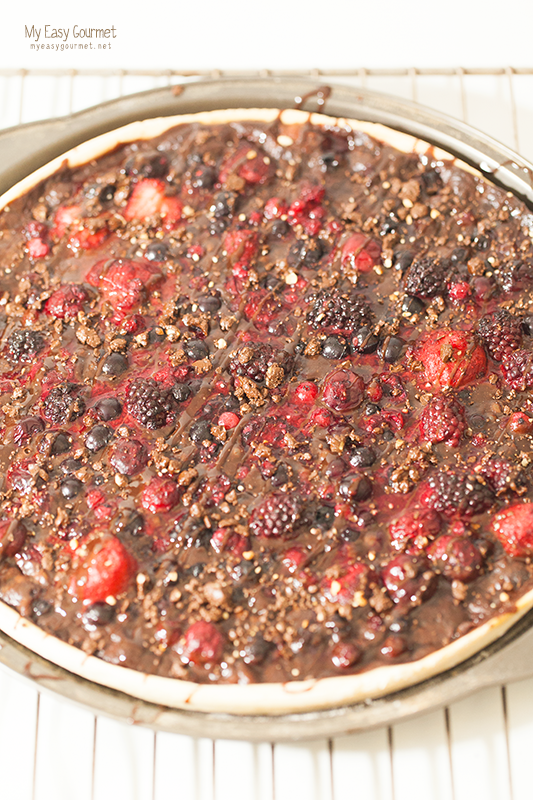 Nutella Ganache Pizza With Berries