[slideshow_deploy id='8555']
Ingredients
250ml. milk
250ml. heavy cream
25gr. sugar
1 tsp mastic powder
5gr. gelatine leaves
for the topping
80gr. honey
30ml. water
2 tbsp heavy cream
1 tbsp butter
a handful pistachio
Directions
Soak the gelatine leaves in cold water.
In a medium sized pot, combine the milk, cream, sugar, mastic and bring to simmer over medium heat. Stir occasionally.
Set the pot aside.
Squeeze the gelatine leaves, add them to the pot and stir well to combine.
Divide into 4 small glasses, let them cool down for a while and place them in the refrigerator for at least 3 hours.
For the topping:
In a small pan, melt the butter and toast the pistachio for a few minutes.
Add the honey, water and cream and stir well.
Garnish the panna cotta while the syrup is still warm.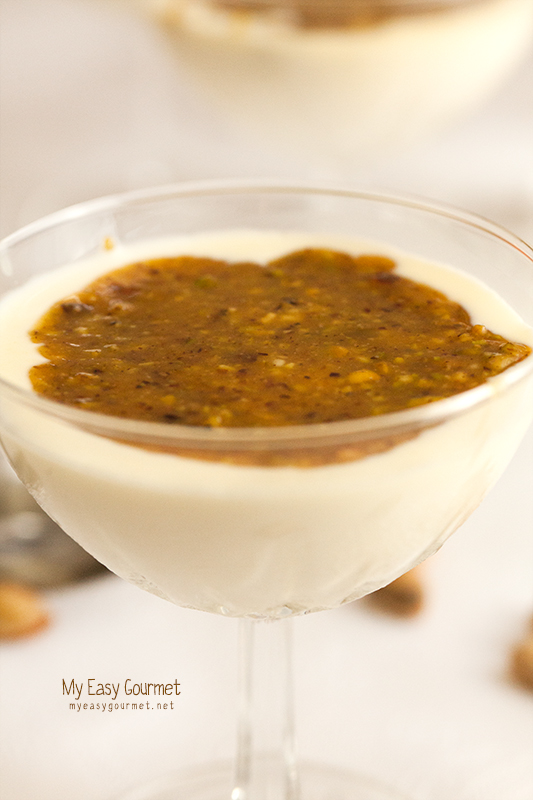 Mastic Panna Cotta with pistachio-honey syrup