Stay warm with this sweet and spicy pumpkin soup. You can try a few different variations, replace the leek with red onion, sweet potato with plain and the cream with coconut milk. Very quick and easy to make, refrigerate for the week ahead. Pumpkin and Sweet Potato Soup
Ingredients 4 servings
500gr. pumpkin
2 sweet potatoes

2 carrots
1 leek
1 lt. chicken or vegetable stock
60gr. cream milk
Tabasco
1tsp ginger powder
1tbsp chilli powder
salt and pepper
For the serving
parmesan flakes and croutons
Directions
Cut the pumpkin, potatoes and carrots into chunks and cover them with the stock in a large pot, medium – high heat.
When the water starts boiling lower the heat, season, close the lid and let cook for about 30 minutes. Check with a fork.
Once all vegetables are soft, turn the heat to low and pulp with a pimmer or in the food processor.
Add the cream, add some water and adjust the thickness to taste and let cook for another 5-10 minutes.
Serve with some parmesan flakes and croutons.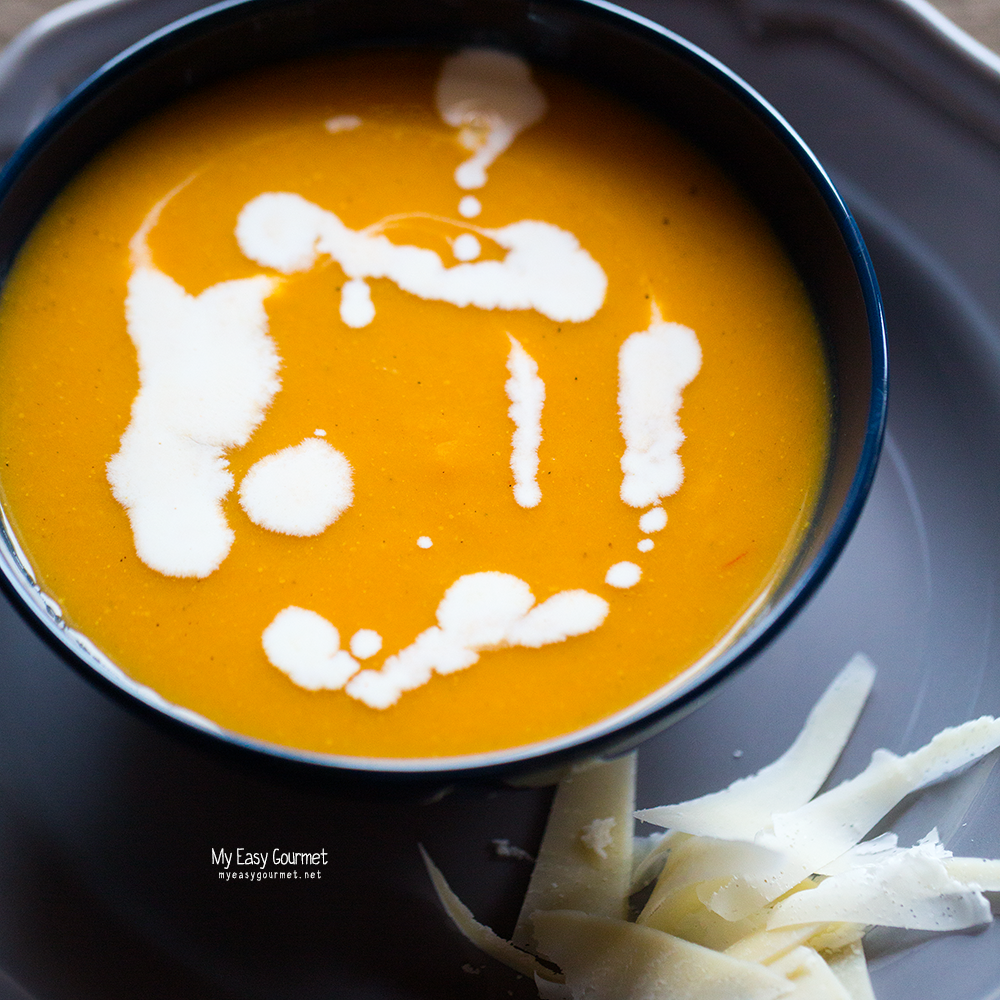 Pumpkin and Sweet Potato Soup