This is a colourful and fun variation of the famous Italian classic salad. Do try it with the deliciously sweet black cherry tomatoes.
Ingredients
For 10 sticks you will need:
10 wooden sticks
10 mini mozzarella balls
10 cherry tomatoes (I used black, orange and yellow heirloom cherry tomatoes)
20 small basil leaves
balsamic cream vinegar
Directions
Wash the basil leaves and let them dry on a kitchen towel.
Cut the tomatoes in half.
Carefully thread the ingredients onto the sticks in the following order: one tomato half, one basil leaf, one mozzarella ball, one basil leaf and the other tomato half.
Serve with pesto and balsamic cream.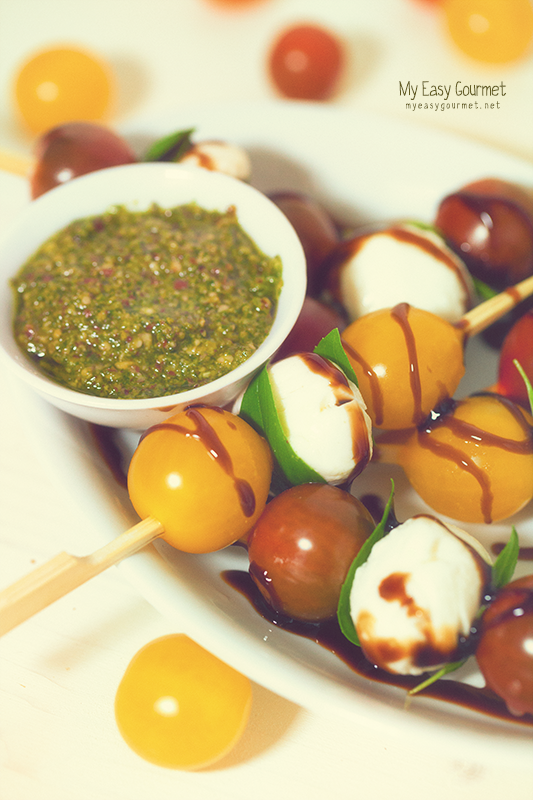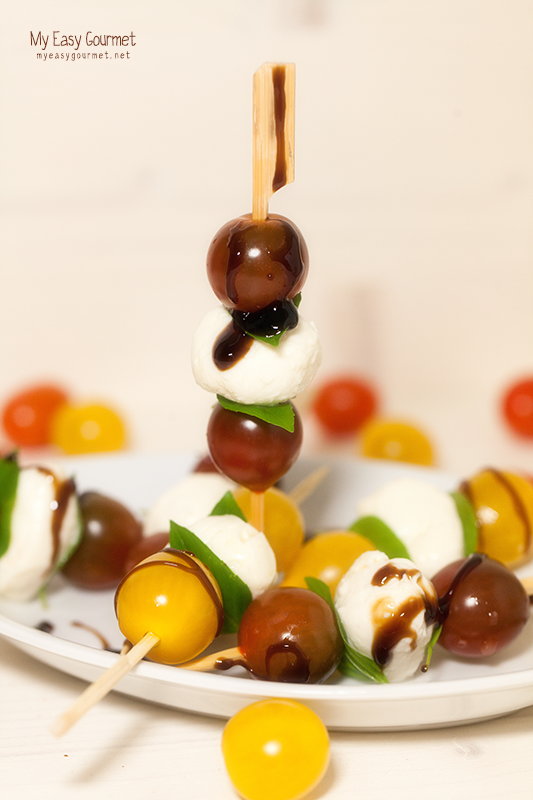 Caprese Souvlaki