[slideshow_deploy id='8529']
Ingredients
4 eggs
3 tbsp truffle mayo, see here
1 tbsp truffle oil
1 tsp white vinegar
Truffle mushroom slices (optional)
Chives
Paprika
Salt and pepper to taste
Directions
Hard boil the eggs.
Cut in half and place the egg yolks in a bowl.
Mass the yolks with a fork.
Add the mayo, truffle oil, vinegar, salt and pepper and mix to combine well.
Spoon the mixture into a pastry bag and fill the egg halves.
Decorate each egg half with a small truffle, chives and paprika.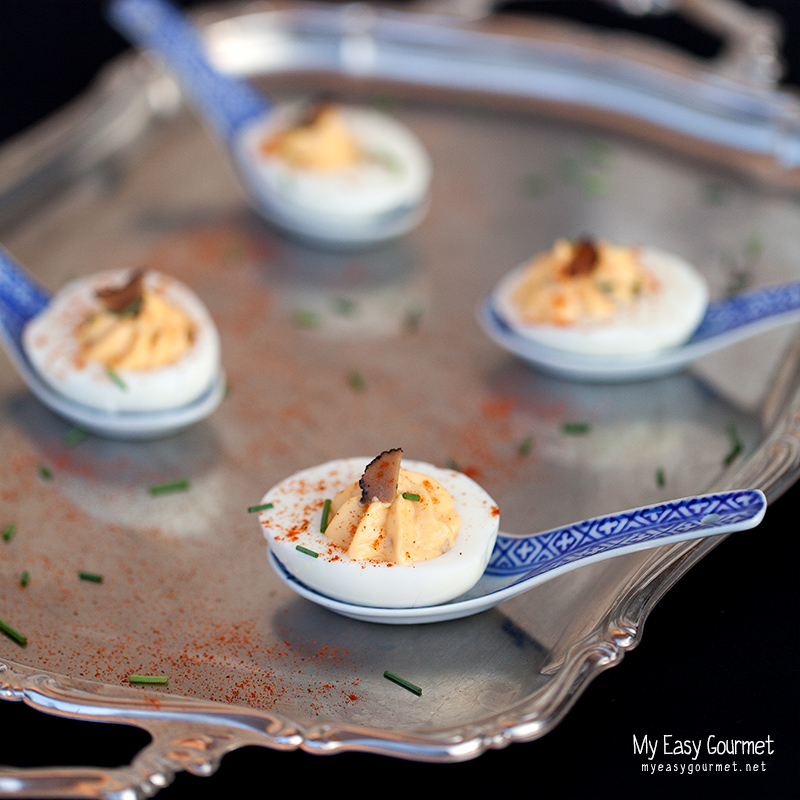 Truffle Deviled Eggs