[slideshow_deploy id='8405']
Ingredients
For the dough see here.
For the tomato sauce see here.
Extra toppings you will need:
130gr. anthotyro cheese or ricotta
10 squash blossom flowers (or more, to taste)
Fresh basil leaves for garnish
Directions
Prepare the dough overnight, if not, minimum 2 hours before you start making the pizza.
Preheat the oven at the maximum temperature for about 30 minutes (air and bottom heat).
Shape the dough and add the sauce, zucchini blossoms and cheese.
Place the pizza at the bottom of the oven and bake for 7-10 minutes.
Garnish with the basil leaves.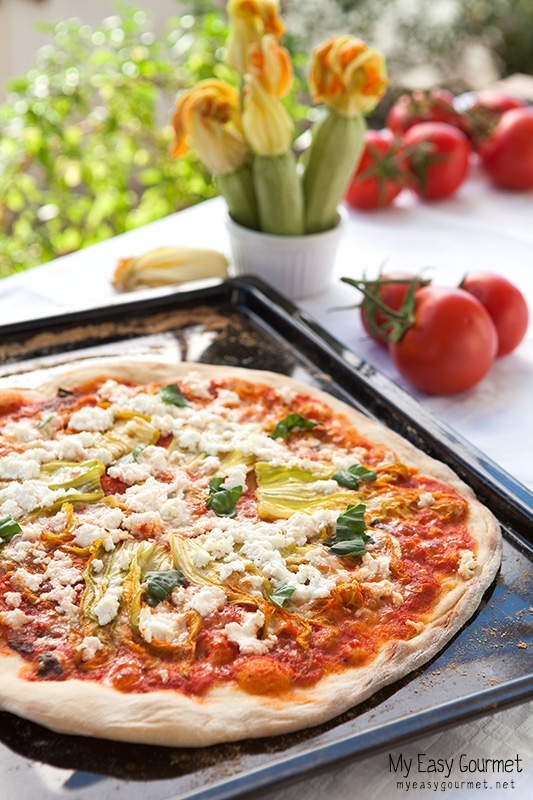 Squash Blossom pizza