[slideshow_deploy id='1718']
Ingredients
for the dough see here.
for the filling
4 starking apples

115gr. butter
3 tbsp flour
25gr. honey
110gr. brown sugar
60ml. water
2 tsp ground cinnamon
3 tbsp crushed walnuts
Directions
Preheat the oven, air 230°C.
Melt the butter in a small pot, add the flour, honey, brown sugar and water and stir well. Bring to boil and lower to low heat (stir occasionally).
Place the dough in the pan, trim excess from the rim. Fill with apples.
Add the walnuts in the butter-sugar mixture and stir well.
Add the mixture to the pan with the apples, leaving some for later (step 7).
Roll the remaining dough again and cut in 1cm wide strips. Weave them together on top of the pie. Cut the remaining edges and press down with a fork.
Brush on top with the remaining mixture.
Bake on 230°C for 15 minutes, lower to 175°C and bake for another 40-45 minutes.
Let it rest outside of the oven for 15 minutes, cut and serve.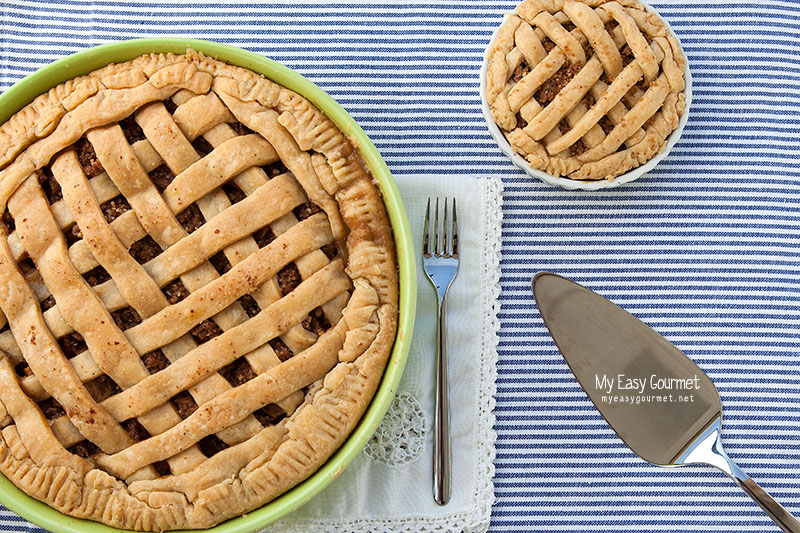 Apple pie