Fluffy Pancakes. So how do you make the fluffiest pancakes ever? Try this little secret next time you make your favourite brunch: Egg whites! Beat them well to an airy meringue and add it to the batter. Another trick you can try is to use self rising flour and add a bit of baking powder. This is a basic pancake recipe that works with both savoury and sweet extras. For the sweet version, you can also add a bit more sugar and a teaspoon of vanilla extract.
[slideshow_deploy id='9291']
Ingredients
130gr. flour
110gr. milk
1 egg and 2 egg whites
2tbsp baking powder
2tbsp butter
2tbsp sugar
1/2tsp salt
Directions
Preheat the oven, air 120ºC.
Mix together the flour, baking powder, sugar, salt.
Add the egg, melted butter, milk and whisk.
In a separate bowl, beat the egg whites and once you have a firm meringue, add it to the batter and mix well.
Grease a nonstick pan with butter on medium heat and spread a ladle of the pancake batter. Once golden on both sides, your pancake is ready.
Line the pancakes on a baking paper in the oven to keep warm while making the rest of them.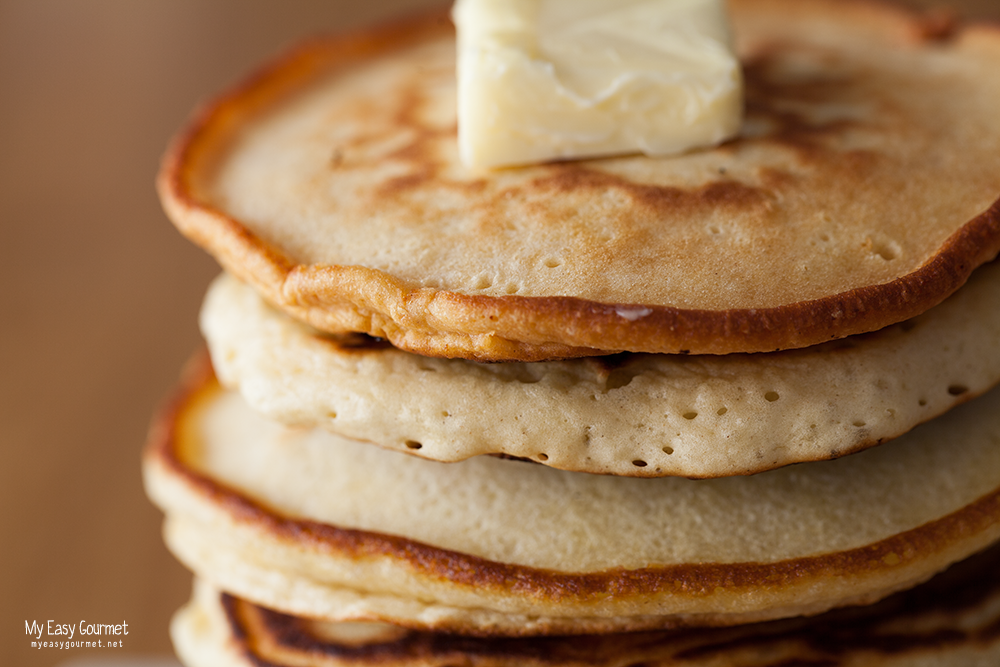 Fluffy Pancakes