You know you're in Aegina when everywhere you walk, you step on pistachio shells!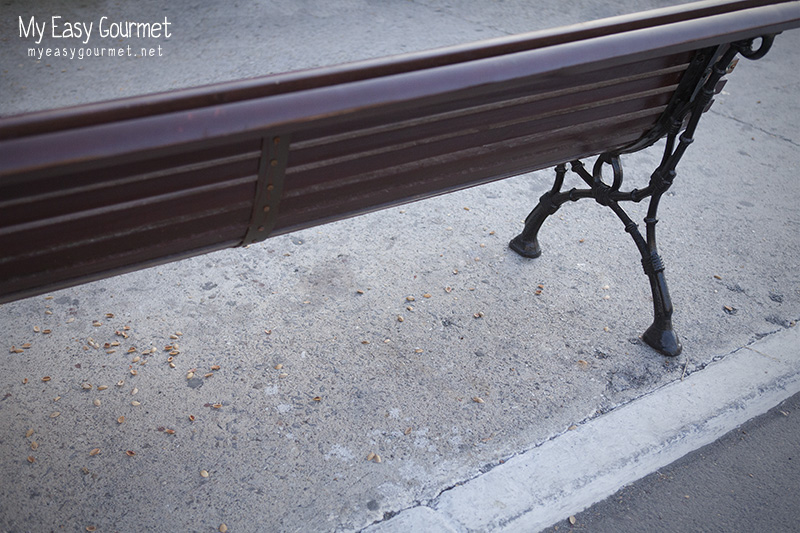 Aegina has a long tradition (19th century) of cultivating and producing the world known "fistikia Aiginis", a variety world-known for it's rich distinct flavour.
Every 2nd weekend of September the local producers organize the Fistiki Fest, a 4-day festival that is all about pistachio! There are so many things going on as the whole island gets involved. Cultural events, music concerts and of course the festival's high-light, the trade fair at the island's port, hosting about 40 booths where you can find local handcrafts, books and of course pistachio in every kind of form: raw, baked, jams, spreads, desserts and so many more!
We were over with friends for the weekend and yes, we tried everything!
We fell in love with this creamy pistachio spread from Aiakeio Catering, a traditional pastry shop known for it's top quality desserts. This creme is their new dairy pistachio product, sweet, with a ritch texture and a strong pistachio aftertaste. Whoever's tried it, including myself, describe the taste as something like white nutella, but even better! Can you even imagine that?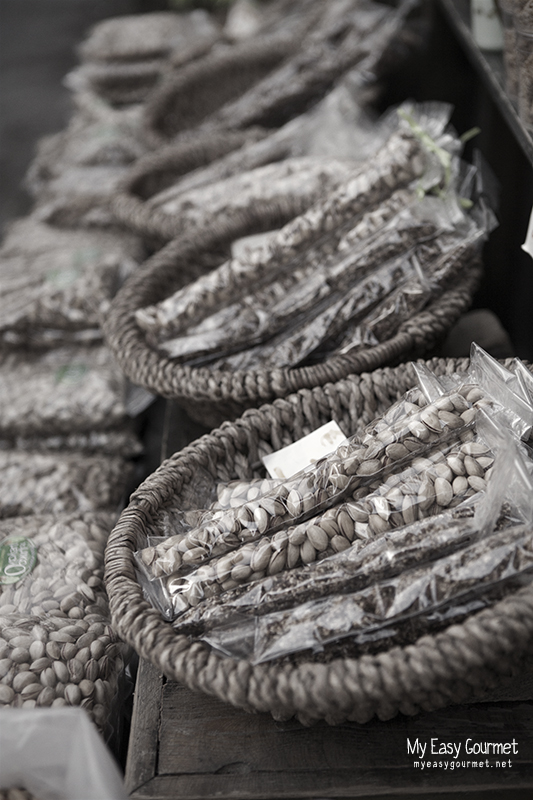 We walked up from the port to the Chora's alleys and found ourselves outside a small, cute store, "To mikro megalo" (translates as "The little big") that sells, of course, everything pistachio, plus other local organic products: herbs, honey, traditional desserts. My friends, who come from the island-so I blindly trust them, recommended this store for me to satisfy my shopping frenzy! So, new pistachio-flavoured recipes are coming up soon!
Aegina's Fistiki Festival: http://www.aeginafistikifest.gr/?lang=en
Aiakeio: http://www.aiakeion.gr
To Mikro Megalo: http://www.egaio.gr/praktikes_det2.php?ucid=2&aid=370 (only in Greek)
Aegina Fistiki (pistachio) Fest